Astra Otoparts: Indonesia's Leading Automotive Component Company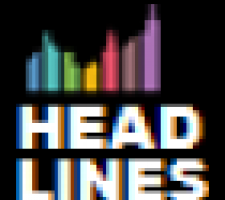 23 July 2013 | Indonesia Investments
Subjects | Alfa Delta Motor, Astra International, Astra Otoparts, AUTO, Automotive Components, Automotive Industry, Car Industry, Car Sales, Cars, Company Profile, Financial Highlights, Motorcycles
Indonesia Investments added the company profile of PT Astra Otoparts Tbk. This company, which is part of the Astra Group, is Indonesia's foremost automotive component company. It produces and distributes spare parts for both motorcycles and cars. Starting as PT Alfa Delta Motor in 1976, the company has developed into Indonesia's biggest automotive component company supported by six business units and 33 subsidiaries and affiliated companies. Astra Otoparts' listed company code is AUTO.
Click here to read the detailed company profile of Astra Otoparts


Astra Otoparts' stock chart below shows a sharp fall because on 23 June 2011 it conducted a stock split with a ratio of 1:5. This step made the company's shares more affordable and increased its liquidity.
Flash content not available on Ipad

Astra Otoparts' Financial Highlights:


| | | | |
| --- | --- | --- | --- |
| | 2010 | 2011 | 2012 |
| Net Revenue | 6,255.1 | 7,363.7 | 8,277.5 |
| Gross Profit | 1,152.6 | 1,237.6 | 1,356.3 |
| Net Income | 1,141.2 | 1,006.7 | 1,053.2 |
| Total Assets | 5,585.9 | 6,964.2 | 8,881.6 |
| Total Liabilities | 1,482.7 | 2,241.3 | 3,396.5 |
| Earnings per Share¹ | 1,480 | 261 | 273 |
| Cash Dividend per Share¹ | 592 | 105 | 87 |
| P/E Ratio (x) | – | 8.5 | 13.0 |
in billion IDR rupiah unless otherwise stated
¹ in IDR rupiah
Source: Astra Otoparts, Annual Report 2012


Future Forecast Astra Otoparts' Financial Highlights:


| | | | | | |
| --- | --- | --- | --- | --- | --- |
| | 2011 | 2012 | 2013F | 2014F | 2015F |
| Net Revenue | 7,363.7 | 8,277.5 | 10,146.0 | 12,752.0 | 14,568.0 |
| EBIT | 520.0 | 476.0 | 571.0 | 823.0 | 989.0 |
| Net Income | 1,006.7 | 1,053.2 | 1,115.0 | 1,371.0 | 1,618.0 |
| Earnings per Share¹ | 261 | 273 | 277 | 341 | 402 |
| P/E Ratio (x) | 8.5 | 13.0 | 13.9 | 11.3 | 9.6 |
in billion IDR rupiah unless otherwise stated
¹ in IDR rupiah
Source: Astra Otoparts, Annual Report 2012