Berita Bursa Efek Indonesia
Bagian Berita Bursa Efek ini berisi kabar harian terbaru mengenai kinerja Bursa Efek Indonesia (BEI). Kolom-kolom ini membahas dan menganalisis faktor-faktor - baik nasional maupun internasional - yang melatarbelakangi dan mempengaruhi kinerja indeks BEI. Indikator yang dibahas di dalam bagian ini adalah Indeks Harga Saham Gabungan (IHSG). IHSG ini merupakan indeks yang mencerminkan kinerja semua saham yang terdaftar. Dengan demikian, indeks ini merupakan indikator utama BEI.


17 Oktober 2013 | Reza Priyambada
The Jakarta Composite Index (IHSG) rebounded on Thursday's trading day (17/10), supported by good news from the United States where finally an agreement was reached regarding the US debt ceiling. This agreement brought positive market sentiments on Asian stock markets, including the IHSG which rose 0.59% to 4,518.93 points. Moreover, Indonesia's minister of Economy Hatta Rajasa stated that Indonesia had not been significantly impacted by the US shutdown issue and this statement also managed to ease investors' concerns.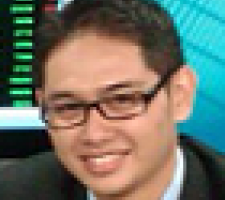 16 Oktober 2013 | Indonesia Investments
The benchmark stock index of Indonesia (IHSG) was down 0.61 percent to 4,492.26 on its first trading day after the Idul Adha celebrations (when Muslims remember that Abraham was willing to sacrifice his son to God). The main reason why the IHSG was down on Wednesday (16/10) was due to continued uncertainty about the US debt ceiling issue, while the deadline (17/10) is closing in. Fitch Ratings put US Treasury bonds on Rating Watch Negative, which might be a first step before a downgrade.
09 Oktober 2013 | Reza Priyambada
Although Indonesia's benchmark stock index (IHSG) started mixed on Wednesday (09/10), it gradually climbed as the trading day moved on. The country's benchmark interest rate (BI rate), which was kept at 7.25 percent by Bank Indonesia on Tuesday (08/10), continued to make a positive impact. However, negative market sentiments were brought on by the US shutdown as well as the downgrade of the IMF's outlook for world economic growth in 2013 and 2014. Lastly, the weakening IDR rupiah also implied negative market sentiments.
03 Oktober 2013 | Reza Priyambada
Although part of the market players on Indonesia's Stock Exchange (IDX) engaged in profit taking after Indonesia's benchmark index (IHSG) climbed for two consecutive days, the index still posted growth of 0.71 percent to 4,418.64 points on Thursday (03/10). Factors that contributed to today's gain were the depreciating US dollar as no solution has been found yet concerning the shutdown, generally rising Asian stock indices and the positive message that is conveyed in the APEC meeting in Bali.
Pendapat yang diungkapkan di kolom-kolom ini adalah pandangan penulis atau orang yang diwawancarai saja dan karena itu tidak otomatis mencerminkan pandangan Indonesia investments. Para penulis bebas untuk mengemukakan pendapat mereka menyangkut iklim pasar keuangan Indonesia. Fakta yang disajikan dalam kolom ini adalah hasil dari penelitian penulis sendiri atau diambil dari sumber yang ditunjukkan, baca ketentuan umum.