Berita Bursa Efek Indonesia
Bagian Berita Bursa Efek ini berisi kabar harian terbaru mengenai kinerja Bursa Efek Indonesia (BEI). Kolom-kolom ini membahas dan menganalisis faktor-faktor - baik nasional maupun internasional - yang melatarbelakangi dan mempengaruhi kinerja indeks BEI. Indikator yang dibahas di dalam bagian ini adalah Indeks Harga Saham Gabungan (IHSG). IHSG ini merupakan indeks yang mencerminkan kinerja semua saham yang terdaftar. Dengan demikian, indeks ini merupakan indikator utama BEI.


25 Maret 2014 | Reza Priyambada
Despite technical indicators suggesting further upward movement of Indonesia's benchmark stock index (known as the Jakarta Composite Index or IHSG), a positive performance of the index was blocked by external factors. Several Asian stock indices were down responding to Markit's lower US manufacturing PMI (slipping to 55.5 from 57.1 in February 2014). Similarly, China and the Eurozone's manufacturing data showed slowing growth. Continued appreciation of the rupiah exchange rate managed to limit the decline of the IHSG.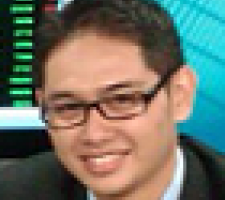 24 Maret 2014 | Reza Priyambada
At the start of the new week, Indonesia's benchmark stock index (Jakarta Composite Index or IHSG) was able to continue to climb, supported by positive Asian indices. Today, investors took advantage of discounted stocks in Asia as markets had fallen after the Federal Reserve's announcement last week that the quantitative easing program would be wound down further as well as a possible US interest rate hike in 2015 and 2016. However, the IHSG was also vulnerable to profit taking. Therefore, today's gain was limited.
22 Maret 2014 | Indonesia Investments
The US Federal Reserve's plan to increase interest rates is a serious threat to the stock and bonds markets of emerging markets, including Indonesia, in 2014. The higher Fed Fund rate will result in a high cost bonds-climate in Indonesia. The Federal Reserve announced on Wednesday (19/03) that it continues to cut its quantitative easing program (QE3) by USD $10 billion in March 2014 as well as aims for an interest rate hike six months after the 'tapering' has ended. With the current pace, QE3 is expected to end in December 2014.
19 Maret 2014 | Reza Priyambada
We expected that Indonesia's Jakarta Composite Index (the country's benchmark stock index also known as IHSG) would continue to weaken on Wednesday's trading day (19/03) but net buying by foreign investors managed to push the index back into green territory. During the first two days of this week, the IHSG fell as euphoria over Joko Widodo's announcement to run for president in the 2014 elections faded. Last week, the market showed that they approve of Widodo as the IHSG climbed 3.23 percent on Friday (14/03).
Pendapat yang diungkapkan di kolom-kolom ini adalah pandangan penulis atau orang yang diwawancarai saja dan karena itu tidak otomatis mencerminkan pandangan Indonesia investments. Para penulis bebas untuk mengemukakan pendapat mereka menyangkut iklim pasar keuangan Indonesia. Fakta yang disajikan dalam kolom ini adalah hasil dari penelitian penulis sendiri atau diambil dari sumber yang ditunjukkan, baca ketentuan umum.