Berita Bursa Efek Indonesia
Bagian Berita Bursa Efek ini berisi kabar harian terbaru mengenai kinerja Bursa Efek Indonesia (BEI). Kolom-kolom ini membahas dan menganalisis faktor-faktor - baik nasional maupun internasional - yang melatarbelakangi dan mempengaruhi kinerja indeks BEI. Indikator yang dibahas di dalam bagian ini adalah Indeks Harga Saham Gabungan (IHSG). IHSG ini merupakan indeks yang mencerminkan kinerja semua saham yang terdaftar. Dengan demikian, indeks ini merupakan indikator utama BEI.


04 Maret 2014 | Reza Priyambada
Although the gap on 4,575-4,579 was closed, Indonesia's benchmark stock index (Jakarta Composite Index or IHSG) was given limited room to go up further as the performance of global stock indices did not support a bigger rebound. On the contrary, despite the 0.37 percent rise of the IHSG to 4,601.28 points on Tuesday (04/03), there are still pressures that may push the index down in the days ahead. Amid the political conflict in the Ukraine, Wall Street fell on Monday (03/03), which led to profit taking in the first trading session.
27 Pebruari 2014 | Reza Priyambada
Yesterday (26/02) strengthening Asian stock indices were unable to push the benchmark index of Indonesia (Jakarta Composite Index/IHSG) into the green zone. Today (Thursday 27 February), we witnessed the contrary: the IHSG climbed 0.80 percent to 4,568.94 points, while Asian indices were mixed. Indices in China, the Sensex and the Nikkei fell, while others rose. Those that rose responded positively toward the release of higher sales of new US single-family homes. However, the conflict in the Ukraine limited their growth.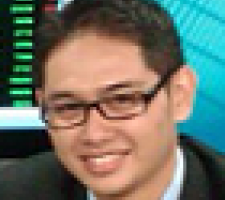 24 Pebruari 2014 | Reza Priyambada
When there are few positive sentiments that can push Indonesia's benchmark stock index (Jakarta Composite Index, also known as IHSG) into higher territory there is always the risk of downreversal due to profit taking. Particularly as the IHSG has shown a steady rising trend in recent weeks. The IHSG's decline on Monday (24/02) was influenced by falling Asian indices after a sell off of property and construction stocks emerged. The continued appreciation of the Indonesian rupiah exchange rate was also unable to provide enough support for the index.
22 Pebruari 2014 | Indonesia Investments
Foreign confidence in Indonesia's capital markets seems to be growing further after foreign investors continued to expand their stock portfolios last week. In February 2014 (up to Friday 21/02), foreigners purchased IDR 36.0 trillion (USD $3.1 billion) worth of stocks and sold IDR 29.3 trillion (USD $2.5 billion), resulting in net foreign buying of 6.7 trillion (USD $570.2 million) in the first three weeks of February 2014. When foreign net buying of January 2014 is added, total net foreign buying reached IDR 9.0 trillion (USD $766.0 million).
Pendapat yang diungkapkan di kolom-kolom ini adalah pandangan penulis atau orang yang diwawancarai saja dan karena itu tidak otomatis mencerminkan pandangan Indonesia investments. Para penulis bebas untuk mengemukakan pendapat mereka menyangkut iklim pasar keuangan Indonesia. Fakta yang disajikan dalam kolom ini adalah hasil dari penelitian penulis sendiri atau diambil dari sumber yang ditunjukkan, baca ketentuan umum.