Indonesian Rupiah Exchange Rate Depreciates Sharply on New Bill
The Indonesian rupiah exchange rate depreciated sharply on Monday (29/09) due to the market's reaction against parliament's passing of a bill that ends direct elections in the regions. On Friday (26/09), parliament agreed that mayors, district heads and governors will be elected by local legislatures instead of the people. Critics say this bill is a major setback for democracy and makes the system more vulnerable to corruption. Last Friday, investors had already pulled USD $119 million from Indonesian shares.
According to the Bloomberg Dollar Index, the Indonesian rupiah exchange rate had depreciated 0.87 percent to IDR 12,152 per US dollar by 13:00 pm local Jakarta time. Indonesia's currency led declines in Asia. Meanwhile, the US dollar has shown a strengthening trend recently amid the winding down of the Federal Reserve's bond-buying program (quantitative easing) and looming US interest rate hikes. US economic data signal that the US economic recovery is structural and therefore further US monetary tightening may happen sooner than expected.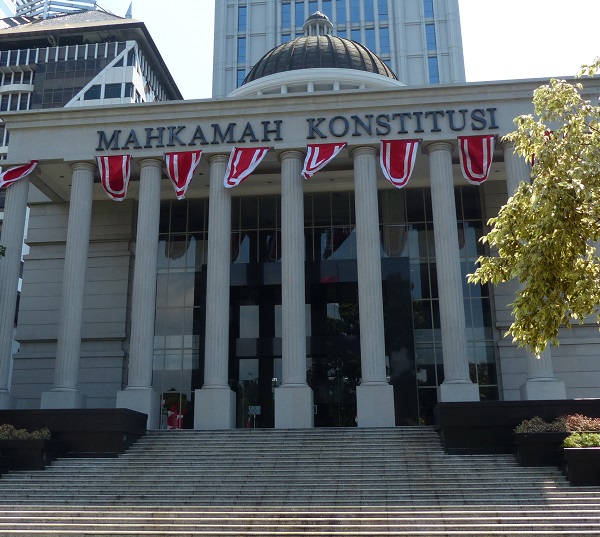 Incumbent President Susilo Bambang Yudhoyono (SBY) announced to cut short his visit to Japan in order to discuss the new bill with members of Indonesia's Constitutional Court. SBY's party (Democratic Party) is held responsible for letting the bill pass as the party walked out of the plenary session, thus leaving a majority for the pro-bill parties. At the time of the plenary session, SBY himself was in Washington. However, SBY immediately stated that he does not support the new bill and will try to find a way to prevent the bill from becoming legally-binding.
Various organizations are planning to file a judicial review to the country's Constitutional Court as they believe the new bill is against the content of the Constitution.
Bank Indonesia's benchmark rupiah rate (Jakarta Interbank Spot Dollar Rate, abbreviated JISDOR) depreciated 0.94 percent to IDR 12,120 per US dollar on Monday (29/09).


| Source: Bank Indonesia

Meanwhile, the Jakarta Composite Index (Indonesia's benchmark stock index) climbed 0.01 percent to 5,133.15 points in the first trading session on Monday.