Ahead of Open Sky Policy Indonesia Has to Improve Airport Infrastructure
Ahead of implementation of the ASEAN Single Aviation Market (ASAM) in 2015, it is important for Indonesia to improve infrastructure at (and around) airports, particularly the nation's smaller airports, in order to be able to compete with other airports in the ASEAN region. ASAM will turn ASEAN into a unified and single aviation market by 2015, meaning that air travel between ASEAN member states is fully liberalized. As such, ASAM will supersede existing unilateral, bilateral and multilateral air services agreements between ASEAN members.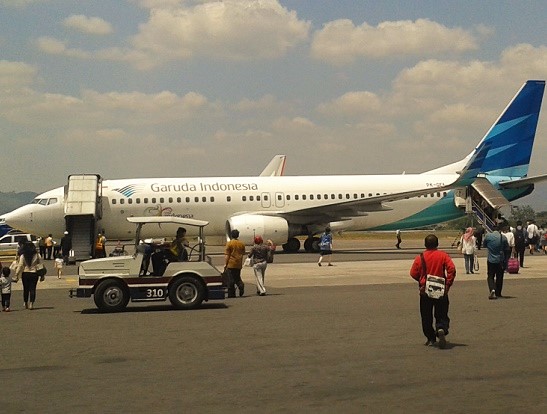 The Asia-Pacific has been one of the world's fastest growing air travel markets due to the people's rapidly growing purchasing power amid the region's rising per capita GDP. Indonesia in particular is an interesting market as the country has a large population (about 250 million people), shows sharp per capita GDP growth (which expanded from USD $1,643 in 2006 to USD $3,468 in 2013 according to data from the World Bank), and constitutes the world's largest archipelago (consisting of thousands of islands, which means that air travel is an efficient choice for traveling across the country.
However, one of the main obstacles that has been faced by Indonesia's aviation sector (as well as other sectors) is the lack of adequate infrastructure. This includes the lack of appropriate sized airports (including runways) and (toll) roads/railway tracks to and from the airports. As an illustration, the Soekarno-Hatta International Airport, located just outside the capital city of Jakarta, was designed to handle 22 million air passenger per year but had to absorb 62.1 million passengers in 2013. Based on a projection of the Indonesian government, the number of air passengers at this airport will grow to 80 million per year by 2019 or 2020.
Due to various Indonesian airports working at overcapacity, the government has invested in airport development in recent years. The Soekarno-Hatta Airport is currently being renovated, the Ngurah Rai International Airport in Bali has just been renovated and expanded, while a complete new airport has been developed close to Medan in North Sumatra (Kualanamu International Airport). However, the government has only been able to invest in a handful of large airports, while there remain about 200 of smaller airports across the country that lack sufficient infrastructure. Therefore, the Indonesian government is now offering several airport development projects to the private sector in the form of public-private partnerships (PPPs), including Juanda Airport in Surabaya (East Java), and airports in Tarakan (North Kalimantan) and Labuan Bajo (Flores).

Indonesian Air Passengers (in millions):


January-
August 2013
January-
August 2014
YoY
Change
Soekarno-Hatta
Jakarta

17.58
17.27
-1.77%
Ngurah-Rai
Bali
4.98
5.72
+14.90%
Juanda
Surabaya
5.22
5.07
-2.81%
Kualanamu
Medan
2.76
2.67
-3.31%
Hasanuddin
Makassar
2.34
2.10
-9.99%
Others
12.02
14.67
+22.08%
Total
44.89
47.50
+5.82%
Source: Investor Daily


Recently, the International Air Transport Association (IATA) said that global air passenger numbers are expected to reach 7.3 billion by 2034, while Indonesia will become the world's fifth-largest domestic market by the same year.
IATA CEO Tony Tyler said that "Indonesia's domestic air-passenger market will expand at a pace of 6.4 percent per year. By 2034, Indonesia will be a market of 270 million passengers."