Crude Palm Oil Update: Prices & Production in Indonesia & Malaysia
Forecasts for crude palm oil (CPO) futures in 2015 are positive as prices are expected to rise on declining inventories in Malaysia, growing Indian CPO imports, and falling Indonesian CPO exports as domestic biodiesel demand rises in Southeast Asia's largest economy. Malaysian palm oil futures rose to a four-month high at the start of the week (touching 2,345 ringgit per metric ton) partly due to sharp ringgit depreciation (which makes CPO relatively cheap for other currency-holders). However, today (06/11) futures fell 1.3 percent to 2,223 ringgit.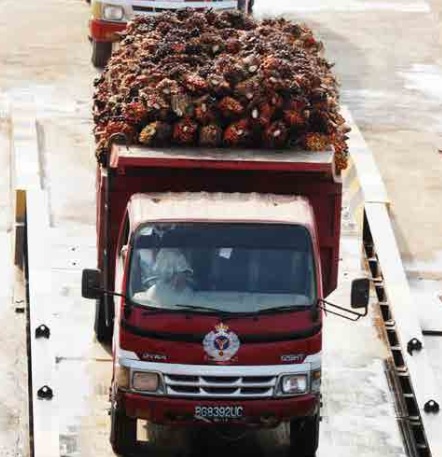 Analysts believe that palm oil futures may exceed 2,500 ringgit (approximately USD $749) per metric ton by the end of the first quarter in 2015 due to prolonged weakness of Malaysia's currency and declining Malaysian CPO stockpiles (as dry weather will impact on the country's CPO output). Moreover, the country will soon enter the monsoon season, implying that production will be somewhat curbed, thus supporting CPO prices.
Meanwhile, CPO production in Indonesia may rise to 31.5 million tons in 2015 on maturing trees. However, exports of Indonesian CPO are expected to decline to 19.5 million in 2015 (from an estimated 20 million tons this year) as domestic biodiesel demand is expected to increase to 2.8 million tons in 2015 (from an estimated 1.9 million tons in 2014). In August 2013, the Indonesian government introduced an ambitious program that stipulates a higher mandatory content of fatty acid methyl ester (which is made from palm oil) in biodiesel products (the mandatory content was raised from 7.5 percent to 10 percent). This program was launched in a bid to curb costly oil imports. These oil imports have caused serious damage to the government's budget deficit (due to fuel subsidies) as well as the trade balance and current account balance.

Indonesian Palm Oil Production and Export:


2007
2008
2009
2010
2011
2012
2013
2014¹
Production
(million metric tons)
16.8

19.2

19.4

21.8
23.5
26.5
27.0
29.5
Export
(million metric tons)
n.a

14.2

15.5

15.6
16.5
18.1
21.2
20.0
Export
(in USD billion)
n.a
15.6
10.0
16.4
20.2
21.6
19.0
18.0
¹ indicates forecast
Sources: Food and Agriculture Organization of the United Nations, Indonesian Palm Oil Producers Association (Gapki) and Indonesian Ministry of Agriculture


Palm oil companies have been hit by falling CPO prices in recent years. In September 2014, prices dropped to 1,914 ringgit (USD 577) per metric ton, the lowest in over five years, mainly due to the global oversupply (as well as weak global demand and the absence of the El Nino weather phenomenon). In a response to these low prices, Malaysia and Indonesia lowered their CPO export taxes to zero percent in an effort to boost demand.
Indonesia's current crude palm oil reserves are estimated at 2.3 million to 2.4 million tons, up from 2.1 million tons in January 2014. Meanwhile, CPO reserves in Malaysia may have increased to 2.14 million tons in October, the highest since March 2013. Malaysia produced 14.7 million tons of CPO in the first nine months of 2014 and is projected to produce around 20.5 million tons of CPO in 2015.
Together, Indonesia and Malaysia account for around 85 percent of the world's total CPO production.