Indonesia Signs MoU to Join Asian Infrastructure Investment Bank
Indonesia's Finance Minister has signed a memorandum of understanding (MoU) in the context of Indonesia's participation within the Asian Infrastructure Investment Bank (AIIB). The AIIB is a new multilateral international financial institution (initiated by China) that is to provide funds for infrastructure projects in the Asia Pacific region. This new institution is seen as a challenge to the World Bank, International Monetary Fund (IMF), and Asian Development Bank (ADB) which are all regarded as being dominated by developed countries.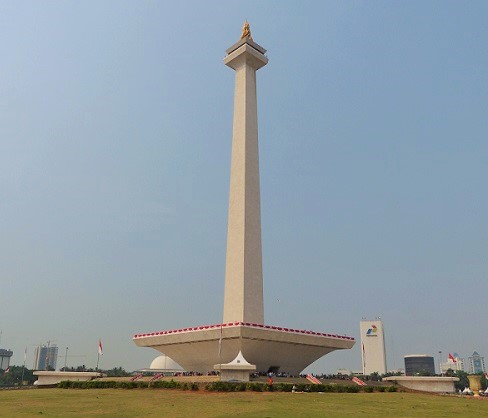 In a press statement released on Saturday (29/11), Yudi Pramadi (Head of Communications and Information Services at the Finance Ministry) stated that Indonesia, together with 21 other countries (including nine ASEAN member countries), will be involved in the AIIB's operational preparations and formulation of the draft of Articles of Agreement as well as to provide technical support.
For Indonesia, the establishment of the AIIB is important as it is useful for the acceleration of much-needed infrastructure development in the country. Such development involves the energy sector, transport, telecommunications, agriculture and rural infrastructure, water & sanitation, environmental protection, logistics and other productive sectors.
The MoU on the establishment of the AIIB was already signed by the 21 other countries on 23-24 October 2014 in Beijing. However, although being present, Indonesia was not able to sign the MoU on that occasion as the country was in the middle of the new government transition process. The signed MoU covers seven matters related to the mandate, operations, capital and investments, membership, governance, headquarters and others.
China unfolded its plans for the establishment of the AIIB at the 2013 APEC meeting in Bali. The institution is to play a vital role to enhance connectivity, integration and improvement of the overall economy as well as to boost competitiveness of Asia and to close gaps in infrastructure funding that has not been financed by other multilateral development banks. China is expected to be the AIIB's largest shareholder with a stake of up to 50 percent. Operations of the new bank are set to start in 2015 with Chinese banker Jin Liqun, former Chairman of investment bank China International Capital Corp, to take a leading role.