Indonesia Stock Market Update: IPO Soechi Lines & Forecast IPOs in 2015
Indonesian shipping company Soechi Lines targets to raise IDR 2 trillion through an initial public offering (IPO) on the Indonesia Stock Exchange (IDX) in November 2014. The company will release 2.6 billion shares, 30 percent of its enlarged capital, to the public. General Director of Soechi Lines, Go Darmadi, said that shares will be offered at a price of between IDR 600 and 800 per share. Half of the proceeds will be spent on capital expenditure (capex), while the remainder will be used for debt repayment and operational costs.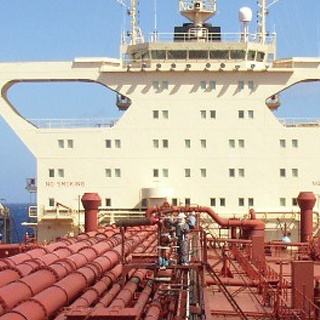 Underwriters of Soechi Lines's IPO are Mandiri Sekuritas and RHB OSK Securities Indonesia. The book building process (which helps to determine the value of the company's shares) will be undertaken between 24 and 26 November 2014, while listing on the IDX is scheduled for 2 December 2014.
Darmadi expects that investors will be eager to invest in the company as Indonesian President Joko Widodo has emphasized repeatedly that he wants to focus on development of the maritime sector. Furthermore, with a price to earnings ratio of between 7.9 and 10.5 times, the company's shares are attractive (the average P/E ratio in the country's shipping sector is 9 times.
In the first half of 2014, Soechi Lines recorded a 18.3 percentage point growth (y/y) in revenue to USD $54.7 million, while net profit increased 52.9 percent (y/y) to USD $15.6 million over the same period.
Soechi Lines, established in 1977, is engaged in marine transportation as well as hotel management in Medan (North Sumatra), and has a shipyard in Karimun Island (close to Singapore and Batam). The company currently owns a fleet of 33 ships (including oil tankers, chemical tankers, and gas carriers). Darmadi said that the company seeks to purchase seven new ships after the IPO.

Initial Public Offerings (IPOs) on the Indonesia Stock Exchange (IDX) in 2014 and 2015


The Indonesia Stock Exchange (IDX) targets 35 IPOs on the stock exchange in 2015, a 40 percentage point increase from this year's expected IPO result of 25 companies. Originally the IDX targeted 30 new listings in 2014, but there has been a large decline in IPOs as companies were reluctant to conduct an IPO amid Indonesia's 'political year'. This year, legislative and presidential elections were held. However, both these elections showed a fragmented outcome fuelling political uncertainties. It required a Constitutional Court case to announce Joko Widodo as the winner of the presidential election, while the opposition in Indonesian parliament outnumbers the coalition that supports the Widodo-led cabinet. Furthermore, global sentiments are also not conducive in 2014 as the global economic recovery can be labelled sluggish and the US Federal Reserve's monetary tightening leads to capital outflows from emerging markets, particularly those markets that show certain financial weaknesses such as a wide current account deficit. Five Indonesian companies that were planning to conduct an IPO on the IDX in 2014 postponed this corporate action to 2015.
Ito Warsito, General Director of the IDX, said that Indonesian companies will be more enthousiastic to list on the IDX in 2015 as domestic political turmoil will have eased.
Currently there are 502 companies listed on the Indonesia Stock Exchange. In the January-October 2014 period a total of 18 companies have conducted an IPO on the IDX. Six more IPOs are expected in the last two months of 2014. These companies are Blue Bird, Soechi Lines, Intan Baruprana Finance, Impack Pratama Industri, Archi Indonesia, and Golden Plantation.


Last Update: 29 Mar 2021
IPOs on the IDX in period January-October 2014
Company
P: 29 Mar 2021
P: 28 Mar 2021
Gain/Loss
P/E ttm
Yield %
Gain/Loss YTD

Bank Panin Syariah

PNBS
83
82
1.22%
N/A
0.00%
-4.60%

Asuransi Mitra Maparya Tbk.

ASMI
925
930
-0.54%
N/A
0.00%
-6.57%

Bank Ina Perdana Tbk.

BINA
1,560
1,550
0.65%
N/A
0.00%
64.21%

Capitol Nusantara Indonesia Tbk.

CANI
186
186
0.00%
N/A
0.00%
22.37%

Tunas Alfin Tbk.

TALF
310
258
20.16%
N/A
0.00%
13.97%

Bali Towerindo Sentra Tbk.

BALI
700
690
1.45%
N/A
0.00%
-6.04%

Wijaya Karya Beton

WTON
334
344
-2.91%
N/A
0.00%
-20.85%

Graha Layar Prima

BLTZ
4,600
4,650
-1.08%
N/A
0.00%
53.85%

Intermedia Capital Tbk.

MDIA
63
66
-4.55%
N/A
0.00%
3.28%

Eka Sari Lorena Transport

LRNA
180
185
-2.70%
N/A
0.00%
1.69%

Link Net

LINK
3,240
3,200
1.25%
N/A
0.00%
25.10%

Chitose Internasional

CINT
238
244
-2.46%
N/A
0.00%
-6.30%

Magna Finance Tbk.

MGNA
50
50
0.00%
N/A
0.00%
0.00%

Batavia Prosperindo Internasional Tbk.

BPII
7,300
7,300
0.00%
N/A
0.00%
-15.12%

Mitrabara Adiperdana

MBAP
2,810
2,800
0.36%
N/A
0.00%
1.08%

Sitara Propertindo Tbk.

TARA
50
50
0.00%
N/A
0.00%
0.00%

Bank Dinar Indonesia Tbk.

DNAR
196
210
-6.67%
N/A
0.00%
6.52%
Combined Total
22,825
22,795
0.13%
6.89%
Green colour indicates upward movement Red colour indicates downward movement P = price; E = earnings; D = dividend; Yield = D/P "N/A" indicates P/E < 0 (negative earnings) "-" indicates E,D,P or YTD is not available

Key Findings:


• Shipping company Soechi Lines targets to raise IDR 2 trillion through an IPO on the Indonesia Stock Exchange (IDX) in November 2014
• The number of companies currently listed on the Indonesia Stock Exchange is low at 502
• The IPO target in 2014 has not been achieved as companies were reluctant to conduct an IPO in Indonesia's 'political year' and amid global uncertainty