Indonesian Taxi Operator Blue Bird Downsizes Initial Public Offering
Indonesia's largest taxi operator Blue Bird has set a new (downsized) target for its initial public offering (IPO) on the Indonesia Stock Exchange (IDX) this month. The company now aims to raise IDR 2.4 trillion (USD $200 million), down from its initial target of IDR 4.94 trillion. Blue Bird will offer 376.5 million shares to the public, or 14.2 percent of its enlarged capital, at a price of IDR 6,500 per share (considerably lower than its previous indicative price of between IDR 7,200 and IDR 9,300).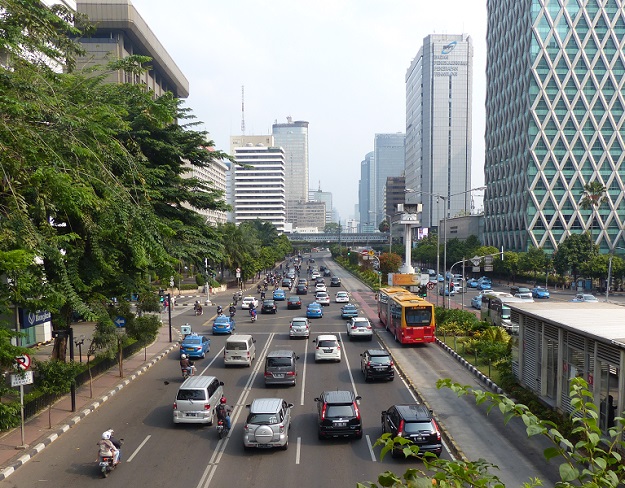 Credit Suisse Securities Indonesia, Danareksa Sekuritas, and UBS Securities Indonesia have been appointed as joint global coordinators and book runners.
Blue Bird has downsized the targeted funds from the IPO due to recent pessimistic comments on the global economy, which subsequently led to worldwide volatile stock indices, including Indonesia's benchmark stock index (Jakarta Composite Index). In combination with the high IPO price it could therefore become a disappointing debut.
Last month, the company said that 50 percent of the proceeds obtained from the IPO would be used for capital expenditure (which includes car pool acquisition), 35.7 percent for debt payments (the company has IDR 3 trillion in outstanding loans), and the remaining 14.29 percent for working capital. However, it is unknown whether these details have changed since the company downsized its IPO.
With its famous brand and good reputation, Blue Bird is the clear market leader (with a market share of about 33 percent) in Indonesia's taxi services market, followed by Express Transindo Utama which became a listed company in 2012. As of April 2014, Blue Bird's total fleet size numbered 30,298 units (which operate in 17 Indonesian cities). Of this total figure, 23,932 units are regular taxis.
The listing of Blue Bird on the Indonesia Stock Exchange is scheduled for 3 November 2014.