Indonesia's Quest for Energy Security: 25 Geothermal Projects Tendered
The Indonesian government plans to tender 25 new geothermal development sites with a total combined capacity of 1,225 megawatt (MW). These 25 projects will require a total of USD $4.6 billion worth of investments and help to achieve the government's target to raise the portion of geothermal energy in the country's energy mix to 7.1 percent by 2025. These 25 projects are in addition to the 31 geothermal development projects that are currently being constructed and which should be operational by 2020.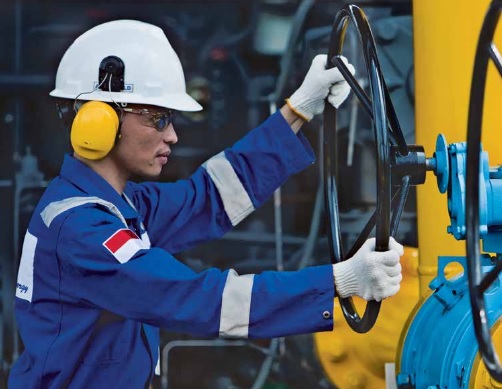 Rida Mulyana, Director General of New, Renewable Energy and Energy Conservation at Indonesia's Ministry of Energy and Natural Resources, said that the 31 geothermal projects that are currently being constructed will add 3,521 MW of renewable energy to the country's energy mix. Mulyana added, however, that this is not sufficient to meet the government target regarding renewable energy (7,214 MW by 2025) and therefore the country needs the 25 additional geothermal projects that will be tendered during 2015.
The 25 geothermal power projects will have varying capacity ranging from 2x2.5 MW to 165 MW. Mulyana also stated that if the smaller projects fail to gain investors' interest, then they will be handed to state-owned electricity company Perusahaan Listrik Negara (PLN).
Although Indonesia's House of Representatives (DPR) passed an important bill - Geothermal Law No. 21/2014 (replacing Law No. 27/2003) - which paves the way for geothermal exploration in the country's protected forest and conservation areas, there is still a regulation from the Ministry of Forestry which makes geothermal exploration in protected forest areas problematic. Mulyana said that the government is currently busy to remove bottlenecks and this issue should be solved by March 2015.
Another obstacle is the country's uncompetitive power tariffs. Through Ministry of Energy and Natural Resources Regulation 17/2014, maximum tariffs (to be purchased by PLN) have been set, ranging between USD $0.118 and USD $ 0.296 per kWh in the period 2015-2015. However, the private sector is still unhappy about the internal rate of return (IRR). Considering that the exploration costs are relatively high and are borne by investors, they need a more desirable IRR. In a response to this issue Mulyana stated that Regulation 17/2014 provides room for price renegotiations if the investor believes that the price that was set during the tender is too low. However, for reasons of certainty, investors want desirable prices to be settled during the tender process rather than adjusting these afterwards.

Geothermal Power Potential in Indonesia


Indonesia is estimated to contain about 40 percent of the world's geothermal power reserves, mostly on Sumatra and Java, due to the country's location in the 'Ring of Fire'. However, the country only utilizes a fraction (about 4 percent) of this potential as the government has been relying on coal, gas and oil as energy resources for power generation. Matters that have been hampering geothermal power development in Indonesia include weak infrastructure, legal uncertainty, local opposition to projects, and the monopoly of PLN in electricity distribution. However, in recent years the Indonesian government has started to realize the advantages of geothermal power and therefore made efforts to provide a better regulatory framework.

Further Reading:


• Geothermal Development: Indonesia to Tender 25 Projects in 2015