Crude Palm Oil (CPO) Exports from Indonesia Sluggish on Weak Demand
Exports of crude palm oil (CPO) and CPO derived products from Indonesia in the first nine months of 2014 only reached 15 million tons, down 1.75 percent from the same period last year. The main cause for this disappointing performance is slowing economic growth in China and India resulting in reduced palm oil demand from these two giant economies. As a result of weak global demand, the CPO price has fallen to an average price of USD $712 per ton in September 2014, down 5.4 percent from the previous month.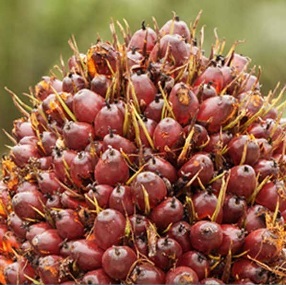 In September 2014, Indonesian palm oil exports declined by 1.6 percent to 1.69 million tons from the previous month. There may be a rebound in October as Indonesia introduced a zero export tariff this month, after CPO competitor Malaysia implemented a zero export tariff for palm oil exports in September 2014. As a result of the zero tariff, Malaysian CPO exports surged 13 percent to 1.63 million tons in September. Last week, Malaysia announced that it has extended the zero export tariff for CPO until the end of the year in an attempt to boost palm oil sales. Indonesia has an 'automatic mechanism' that when international and local CPO prices drop below USD $750 per metric ton, the export tax is cut to zero percent. Indonesia's reference CPO price, determined by the Trade Ministry, was USD $640 per ton in October.
Indonesian CPO exports to India, the world's largest importer of palm oil, fell 38 percent to 305,000 tons in September month-to-month (m/m). On a year-on-year (y/y) basis, Indonesian CPO exports to India have declined 26 percent to 3.3 million tons in the first nine months of 2014. This large decline is caused by India's higher import tariffs for CPO, the depreciated rupee currency (versus the US dollar), and India's high inflation.
Meanwhile, Indonesian CPO exports to China fell 31 percent m/m to 56,000 tons in September 2014, and declined 10 percent y/y to 1.60 million tons in the January-September period. China's demand for Indonesian palm oil has fallen due to increased difficulty to obtain bank loans as well as the country's new maximum residue limit standards.
Lastly, Indonesian CPO exports to the Eurozone have fallen 12 percent m/m to 302,000 tons in September 2014.
To end on a positive note, exports to the United States have increased 86 percent m/m to 68,800 tons in September. This is a remarkable development as the US soybean production is optimal thus leading to cheap prices of soybeans. Soybean oil and palm oil dominate the global market and account for about 60 percent of the world's total production of edible oils. Both commodities can substitute one another, causing food processors to switch between both commodities as prices fluctuate.
Indonesia is the world's largest producer and exporter of palm oil.

Indonesian Palm Oil Production and Export:


2007
2008
2009
2010
2011
2012
2013
2014¹
Production
(million metric tons)
16.8

19.2

19.4

21.8
23.5
26.5
27.0
25.0
Export
(million metric tons)
n.a

14.2

15.5

15.6
16.5
18.1
21.2
21.1
Export
(in USD billion)
n.a
15.6
10.0
16.4
20.2
21.6
19.0
18.9
¹ indicates forecast
Sources: Food and Agriculture Organization of the United Nations, Indonesian Palm Oil Producers Association (Gapki) and Indonesian Ministry of Agriculture


Further Reading:


• Overview of the Palm Oil Industry in Indonesia