Indonesia & the Global Economy; Rupiah Hit by China & Japan Data
On Monday morning (08/12), the Indonesian rupiah exchange rate quickly plunged after the release of weak macroeconomic data from Japan and China, two important trading partners of Indonesia. Economic growth in Japan, the world's third-largest economy, contracted 0.5 percent (quarter-to-quarter) in Q3-2014, while Chinese imports fell 6.7 percent (year-on-year) in November 2014. As a result the Indonesian rupiah had depreciated 0.54 percent to IDR 12,365 per US dollar by 11:30 am local Jakarta time, the weakest level in six years.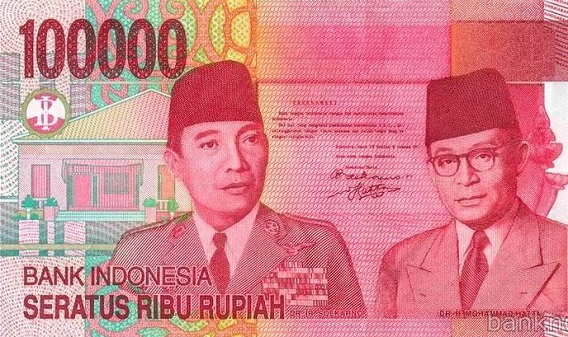 China and Japan are two important export markets for Indonesia and therefore economic slowdown or recession in these countries will directly affect Indonesian exports and subsequently curtail economic expansion of Indonesia, Southeast Asia's largest economy. Apart from the influence of weak macroeconomic data from China and Japan, global currencies are also depreciating against the US dollar due to the normalization of US monetary policy (ending the bond-buying program and preparing for higher US interest rates). This gives the US dollar the current bullish momentum. Meanwhile, Japan's yen has reached a seven-year low against the US dollar and this drags down sentiments on other currencies in the Asia Pacific.
Japan's 0.5 percent (q/q) contraction in Q3-2014, worse than the 0.4 percent forecast, came after a 1.7 percent contraction in the previous quarter, implying that the country sank into recession. On a year-on-year basis, the economy of Japan fell 1.9 percent in the third quarter of 2014. Ever since the country introduced a higher sales tax in April 2014 (VAT rising from 5 to 8 percent in an effort to collect funds to finance Japan's large national debt), Japan has seen its economy declining after initial success of 'Abenomics' (the pro-spending growth policies of Prime Minister Shinzo Abe, which managed to depreciate the yen giving rise to higher stock prices).
Meanwhile, China's trade surplus hit a record USD $54.5 billion in November 2014 primarily due to an unexpected fall decline in imports. This decline has given rise to concerns that the world's second-largest economy may experience a sharper slowdown. China's imports fell 6.7 percent (y/y) to USD $157.2 billion according to official government data, whereas previous polls expected a 3.9 percentage point rise. China's exports grew slower than expected at 4.7 percent (y/y) to USD $211.7 billion in November. In Q3-2014, China's economy grew 7.3 percent (y/y), the weakest growth pace since 2009. In late November 2014, China's central bank unexpectedly cut interest rates in an attempt to boost the local economy.
Bank Indonesia's benchmark rupiah rate (Jakarta Interbank Spot Dollar Rate, abbreviated JISDOR) depreciated 0.46 percent to IDR 12,352 per US dollar on Monday (08/12).


| Source: Bank Indonesia

Indonesian stocks also plunged this morning. By 11.30 am local Jakarta time, the benchmark stock index of Indonesia (Jakarta Composite Index) had fallen 0.65 percent to 5,154.08 points.