Malaysia Extends Zero Palm Oil Export Tariff, Indonesia May Follow Suit
Malaysia announced that it has extended its zero export tariff for crude palm oil (CPO) until the end of the year in an attempt to boost sales. Malaysian Plantation Industries and Commodities Minister Douglas Uggah Embas said that this decision is aimed at preventing a further drastic fall in CPO prices. Palm oil futures declined by about 18 percent in 2014 amid an oversupply in combination with weak global demand. Indonesia and Malaysia are the world's top palm oil producers and exporters.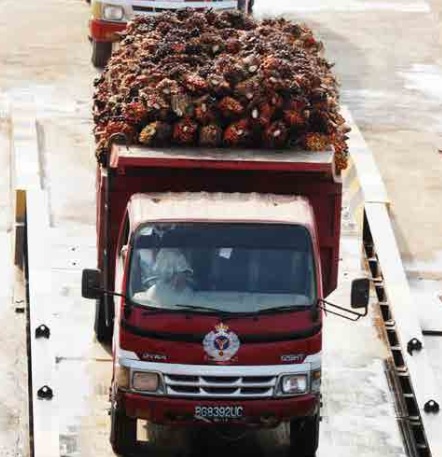 On 4 September 2014, Malaysia scrapped the export tax for CPO for a period of two months to support exports and reverse a decline in prices after CPO prices had dropped to a five-year low. This tactic was soon followed by Indonesia that also scrapped CPO export duties (in October) in an attempt not to lose out to Malaysia's competitive prices, resulting in a sort of 'tax war' between both countries.
An important reason to continue the zero export tariff was that Malaysian stockpiles of CPO had climbed 1.8 percent to 2.09 million tons in September 2014, the highest level in one and a half year. As a result of the zero tariff Malaysian CPO exports surged 13 percent to 1.63 million tons in September.
Analysts expect that Indonesia will also maintain the zero export tariff in order to stay competitive. Deputy Trade Minister Bayu Krisnamurthi confirmed at the end of last week that Indonesia's tax on crude palm exports may remain at zero as global prices are still low. Indonesia has an 'automatic mechanism' that when international and local CPO prices drop below USD $750 per metric ton, the export tax is cut to zero percent.
A negative matter for palm oil prices is the favourable weather condition in the USA as this is expected to lead to a record soybean harvest. Soybean oil and palm oil dominate the global market, accounting for about 60 percent of the world's total production of edible oils, and as both commodities can substitute each other food processors can switch between the two commodities depending on prices.
Indonesia is currently the largest producer and exporter of palm oil worldwide.

Indonesian Palm Oil Production and Export:


2007
2008
2009
2010
2011
2012
2013
2014¹
Production
(million metric tons)
16.8

19.2

19.4

21.8
23.5
26.5
27.0
25.0
Export
(million metric tons)
n.a

14.2

15.5

15.6
16.5
18.1
21.2
21.1
Export
(in USD billion)
n.a
15.6
10.0
16.4
20.2
21.6
19.0
18.9
¹ indicates forecast
Sources: Food and Agriculture Organization of the United Nations, Indonesian Palm Oil Producers Association (Gapki) and Indonesian Ministry of Agriculture


Further Reading:


• Overview of the Palm Oil Industry in Indonesia