Malaysia Confirms Duty Free Palm Oil Exports in Jan; Indonesia to Follow?
Malaysia, the world's second-largest crude palm oil (CPO) producer and exporter, will continue its duty-free export tariff for CPO in January 2015 according to information from the Malaysian customs department. Starting from September 2014 Malaysian authorities have implemented a duty-free CPO export policy in an effort to boost global demand and support international CPO prices (which have fallen nearly 20 percent this year). Indonesia, which has seen duty-free CPO shipments since October 2014, is expected to follow suit.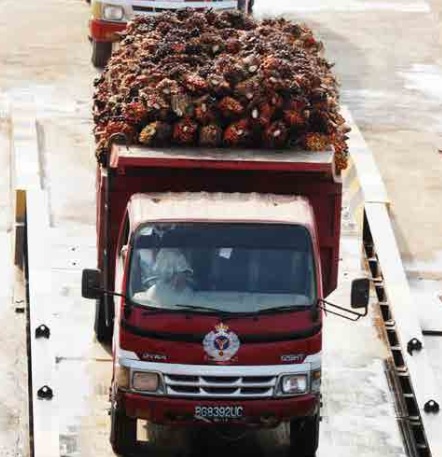 Crude palm oil (CPO) prices are currently near five-year lows amid weak demand from China and India, the world's two largest CPO importers. Moreover, due to declining oil prices, demand for palm oil-based biofuels has fallen.
CPO prices are not expected to recover soon and therefore Malaysia and Indonesia may maintain the zero percent export duty until March 2015.
Contracts for February fell 0.88 percent to 2,149 ringgit in Kuala Lumpur on Tuesday (16/12).

Indonesian Palm Oil Export in 2014:


Month
Volume
(million tons)
January
1.57
February
1.58
March
1.79
April
1.38
May
1.70
June
1.79
July
1.84
August
1.72
September
1.69
October
2.47
Total
17.53
Source: Indonesian Palm Oil Association (Gapki)


Indonesian Palm Oil Production and Export:
2008
2009
2010
2011
2012
2013
2014¹
2015¹
Production
(million metric tons)

19.2

19.4

21.8
23.5
26.5
27.0
31.0
32.5
Export
(million metric tons)

15.1

17.1

17.1
17.6
18.2
21.2
20.0
21.6
Export
(in USD billion)
15.6
10.0
16.4
20.2
21.6
19.0
18.4
¹ indicates forecast
Sources: Food and Agriculture Organization of the United Nations, Indonesian Palm Oil Producers Association (Gapki) and Indonesian Ministry of Agriculture

Key Findings:


• Malaysia and Indonesia expected to maintain duty-free palm oil exports in first quarter of 2015
• Global palm oil prices have been hovering near five-year lows due to weak demand from China and India as well as sharply weakening crude oil prices (curbing demand for palm oil-based biofuels)
• Forecasts for palm oil prices in the first quarter of 2015 remain bleak

Further Reading:


• Malaysia & Indonesia Expected to Maintain Duty-Free Palm Oil Exports
• Palm Oil Industry in Indonesia: Update on CPO Production & Export
• Analysis & Forecast of Indonesia's Palm Oil Export and CPO Prices
• Analysis of the Palm Oil Industry in Indonesia