Strong Performance Indonesian Stocks & Rupiah on Friday
Indonesian stocks and the rupiah exchange rate strengthened considerably on Friday (17/10) due to speculation that president-elect Joko Widodo will raise prices of subsidized fuels soon after his inauguration as Indonesia's seventh President on Monday 20 October 2014. Furthermore, a meeting between Widodo and powerful opposition leader Prabowo Subianto on Friday morning also managed to ease concerns about political stability in Southeast Asia's largest economy. Lastly, rising indices on Wall Street added positive market sentiments.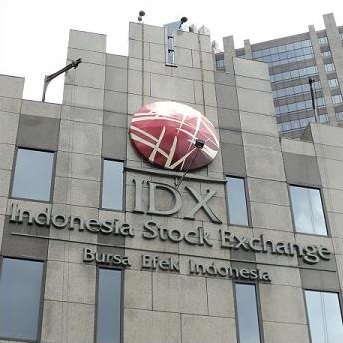 On Friday, it was stated by an advisor of Widodo that subsidized prices of gasoline and diesel will be raised by about 50 percent (IDR 3,000) per liter in November in a bid to improve the country's budget and current account deficits. This move would save the government about USD $2.1 billion in 2014 and USD $13 billion in 2015. Reform-minded Widodo (popularly known as Jokowi) would like to relocate these funds to economic and social development in an effort to reach annual +7 percent GDP growth and curtail poverty. Finance Minister Chatib Basri responded to this news saying that the inflationary impact of the price hike would be manageable. To offset the negative impact of inflation on poorer households, Jokowi will engage in cash-transfer programs to the poorest families.

Meeting Jokowi & Subianto


In recent months, the market has been concerned about political stability in Indonesia as president-elect Jokowi can only rely on the support of a minority coalition in parliament, while defeated presidential candidate Prabowo Subianto leads the Merah-Putih coalition (consisting of six political parties and, combined, has a majority in parliament). The market is concerned that this Merah-Putih coalition will oppose Jokowi's reform programs for the sake of opposition in an act of revenge for the loss of Subianto in the 2014 presidential election. In recent weeks, the Merah-Putih coalition managed to pass a law in parliament that abolishes direct elections in the regions of Indonesia, and it managed to elect (deputy) speakers in parliament and the People's Consultative Assembly (MPR) from its own ranks. The meeting between Jokowi and Subianto on Friday morning managed to ease some concerns.
One day after his inauguration, Jokowi is expected to announce his cabinet. The market is highly awaiting the composition of this cabinet and hopes that it will include many professionals (or technocrats as opposed to political party politicians) on key ministerial positions.
Indonesian stocks were also supported by positive US stocks on Thursday (16/10). US stocks were mostly up as investors were optimistic about new data on the labour market as well as the latest batch of US corporate earnings.
The benchmark stock index of Indonesia (Jakarta Composite Index, or, IHSG) surged 1.56 percent to 5,028.95 points on the last trading day of the week.



The Indonesian rupiah exchange rate also strengthened sharply mainly on the subsidized fuel price hike issue as this would make Indonesia much healthier from a fiscal viewpoint. Based on the Bloomberg Dollar Index the rupiah appreciated 1.23 percent to IDR 12,110 per US dollar on Friday.
However, Bank Indonesia's benchmark rupiah rate (Jakarta Interbank Spot Dollar Rate, abbreviated JISDOR) depreciated 0.12 percent to IDR 12,222 per US dollar as this rate has not yet absorbed the latest (aforementioned) political and fiscal news.


| Source: Bank Indonesia

Japan was the exception on Friday. The country's Nikkei Index declined 1.4 percent on concerns that a global slowdown will hurt Japan given its heavy reliance on global trade. The Nikkei index has fallen over 10 percent from its peak at the end of September.