Indonesian Stocks & Rupiah Update: Down on Politics and IMF Forecast
The benchmark stock index of Indonesia (Jakarta Composite Index, abbreviated IHSG) took another dive on Wednesday (08/10). The decline was not only caused by the negative influence of declining stock indices in the USA and Europe on the previous day, triggered by the downgraded global economic growth forecast released by the International Monetary Fund (IMF) but also because the market responded negatively to the voting result for the post of speaker of the People's Consultative Assembly (or MPR).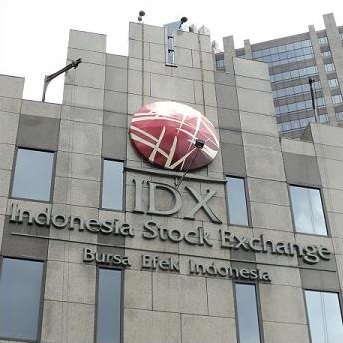 Foreign investors recorded net selling of IDR 232 billion (USD $19 million). The Jakarta Composite Index declined 1.48 percent to 4,958.52 points:



According the IMF's latest estimate, the global economy will grow 3.3 percent year-on-year (y/y) in 2014, down from its previous estimate of 3.4 percent y/y, and 3.8 percent y/y in 2015 (down from 4.0 percent y/y in its July estimate). It was the third time this year that the IMF has had to cut its global economic growth forecast.
Zulkifli Hasan, a former Indonesian Forestry Minister and a politician from the Merah-Putih coalition (the coalition that supports defeated presidential candidate Prabowo Subianto), was elected as speaker of the MPR in the early hours of Wednesday. The market is concerned that the Merah-Putih coalition will block the reform programs of president-elect Joko Widodo.
The IMF's lowered global growth forecast and political developments in Indonesia also impacted on the rupiah exchange rate. Bank Indonesia's benchmark rupiah rate (Jakarta Interbank Spot Dollar Rate, abbreviated JISDOR) depreciated 0.42 percent to IDR 12,241 per US dollar on Wednesday (08/10).


| Source: Bank Indonesia
–