Government of Indonesia Will Soon Decide on Mahakam Oil & Gas Block
The government of Indonesia will soon decide on the future of the Mahakam oil and gas block in East Kalimantan. The existing contracts to operate the block will expire in 2017 and therefore the government needs to make a decision about the future operator(s). The current operators of the Mahakam block are Total E&P Indonesia (subsidiary of France-based oil and gas giant Total S.A.) and Japanese oil company Inpex Corporation. Both companies have a 50 percent stake in the Mahakam block.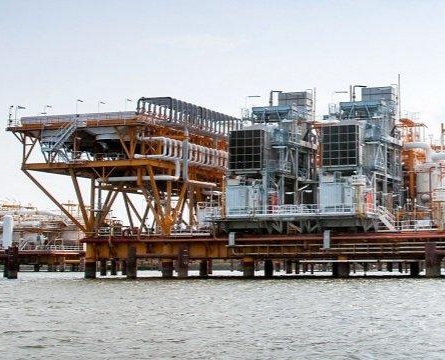 Nationalist voices in Indonesia are heard saying that the government should appoint Indonesian state-owned energy company Pertamina as the next operator of the block. This way, profits derived from the country's natural resources will not flow to foreign hands. However, Pertamina may not have the adequate technology and capability to optimize oil and gas production at the site and therefore the government is facing a dilemma.
According to information from the Indonesian Resources Studies (IRESS) the Mahakam still contains ample oil and gas reserves. Marwan Batubara, analyst at the IRESS, estimates that the site contains 50 million barrels of oil and 2 to 10 trillion cubic feet (TCF) of gas.
Meanwhile, Total E&P Indonesia recently requested for a five-year transition period after 2017 (in case existing contracts are not extended) - alongside Inpex and state-owned energy company Pertamina - in order to avoid a sudden drop in production. Total E&P Indonesia would like to know as soon as possible whether existing contracts are extended or whether the five-year transition period will be approved by the government as the company needs to inject funds to keep oil production rates steady. These investments involve the drilling of new wells, conducting maintenance on existing wells, installing compressors for those wells that have lost pressure as well as adding more platforms. If Total E&P will not be involved in the Mahakam block after 2017 then such costly investments are largely in vain.
Since 1967, the Mahakam block has been operated by oil & gas giant Total S.A through subsidiary Total E&P Indonesia. The first contract covered the years 1967 to 1997. In 1997, the contract was extended for twenty years (this time in a cooperation with Japan-based Inpex).

Further Reading:


• Analysis of Indonesia's oil industry
• Crude Oil Production Indonesia: Difficult to Meet 2014 Oil Lifting Target
• Oil Production Indonesia: Banyu Urip Oil Field almost Ready