Indonesia's October Inflation: Fuel Subsidies and Volatile Food Prices
Indonesia's inflation figure this October may reach the highest level in five years primarily due to volatile food prices triggered by drought in several parts of Indonesia. Chili, in particular, has shown a widening gap between domestic demand and production thus adding inflationary pressures in Southeast Asia's largest economy. The country's central bank expects that the inflation figure may reach 0.4 percent (month-on-month, m/m), considerably higher than the historic average in October.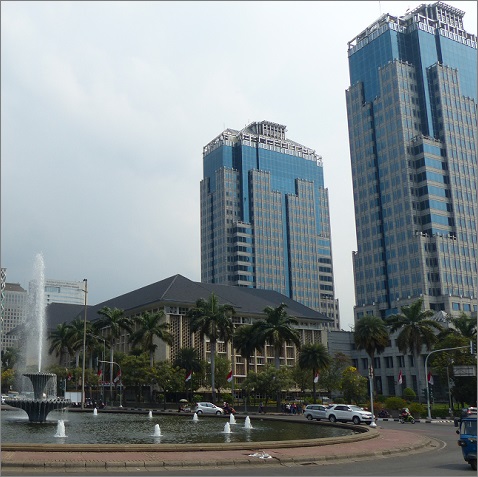 Previously it had already been reported that October inflation is expected to be relatively high due to the impact of higher electricity tariffs.
The Governor of Indonesia's central bank (Bank Indonesia) Agus Martowardojo said that inflation usually tends to be low in October (below 0.1 percent m/m) as inflationary pressures resulting from seasonal (Islamic) festivities in the June-August period as well as the start of the new school year have moderated, while the harvest season has started. However, the longer-than-usual dry season in several parts of the archipelago has impacted on agricultural crops. Martowardojo added that he sees a continuation of inflationary pressures in the remaining two months of 2014 triggered by various factors including Christmas, New Year, El Nino, and the eruption of the Gunung Sinabung (North Sumatra).

Higher Prices of Subsidized Fuels


However, the most important trigger for inflation before the year-end is Indonesia's fuel subsidy policy. Indonesian President Joko Widodo (Jokowi) has repeatedly pledged to raise prices of subsidized fuels before the end of the year in a bid to curb the country's budget deficit and wide current account deficit (primarily caused by costly oil imports) and free-up funds for economic and social development.
On Wednesday (29/10), Finance Minister Bambang Brodjonegoro confirmed that the government will definitely raise prices of subsidized fuels before 1 January 2015. However, the minister could not confirm the exact amount of the price increase. Previously, it had been speculated that prices of subsidized gasoline and diesel may be raised by IDR 3,000 per liter (which would imply a 50 percent price hike). Brodjonegoro added that the government is currently preparing social programs to limit the impact of accelerated inflation on the poorer segments of Indonesian society. Accelerated inflation is a major problem for Indonesia as millions of people who live just above the poverty line can be pushed (back) into poverty.
Based on past subsidized fuel price hikes in Indonesia, the inflationary impact will be felt for about three months. As can be seen in the table below, inflation peaked for three months in 2013 (June-August) after the government raised prices of subsidized fuels by an average of 33 percent in June 2013.

Inflation in Indonesia:


Month
Monthly Growth
2013

Monthly Growth
2014

January
1.03%
1.07%
February
0.75%
0.26%
March
0.63%
0.08%
April
-0.10%
-0.02%
May
-0.03%
0.16%
June
1.03%
0.43%
July
3.29%
0.93%
August
1.12%
0.47%
September
-0.35%
0.27%
October
0.09%
November
0.12%
December
0.55%
Total
8.38%
3.71%
Source: Statistics Indonesia (BPS)

Key Findings:


• Indonesia's October 2014 inflation is expected to be higher than the historic average due to volatile food prices and higher electricity tariffs
• The Indonesian government will raise prices of subsidized fuels at the end of this year. This will lead to significantly higher inflation (for at least three months)
• High inflation is a major threat as it can push millions of Indonesians into poverty