Taxi Operator Blue Bird Listed on Indonesia Stock Exchange Today
Indonesian taxi operator Blue Bird is the 19th company that has conducted an initial public offering (IPO) on the Indonesia Stock Exchange (IDX) in 2014. On Wednesday (05/11), the company's shares made their debut on the stock exchange and immediately soared over 25 percent to IDR 8,175 (USD $0.68) per share. By releasing 376.5 million shares to the public, Indonesia's largest taxi operator raised IDR 2.4 trillion (USD $200 million). However, this result is considerably lower than the earlier forecast of around USD $307 million.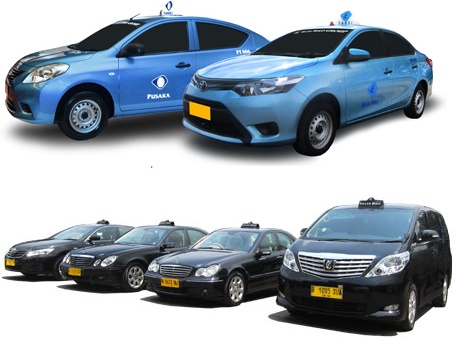 Previously, Blue Bird downsized its target for IPO proceeds due to the recent pessimistic view on the global economy. This led to worldwide volatile stock indices (including Indonesia's benchmark stock index) and therefore the trade debut could have become a disappointment if the price would be set too high.
Blue Bird's Financial Director Robert Rerimasie estimates that around 65 percent of investors that purchased Blue Bird shares at its debut are foreign investors. He further added that the company will use 53 percent of IPO funds for debt repayments, while the remaining 47 percent will be used for capital expenditure (capex). This includes a car pool acquisition as well as adding 7,500 taxi vehicles to its current taxi fleet. About 79 percent of the company's revenues stem from its taxi services. The remainder stems from logistics services, manufacturing activity and property.
Credit Suisse Securities Indonesia, Danareksa Sekuritas, and UBS Securities Indonesia were appointed as joint global coordinators and book runners for the IPO. These securities firms also supported Blue Bird's roadshows in Jakarta, Kuala Lumpur, Singapore, Hong Kong, London, New York and Boston.
With its famous brand and good reputation, Blue Bird is the clear market leader (with a market share of about 33 percent) in Indonesia's taxi services market, followed by Express Transindo Utama which is the first Indonesian taxi operator that listed on the Indonesia Stock Exchange (in 2012). Despite current inadequate infrastructure in the bigger cities of Indonesia, the taxi market offers plenty of growth opportunities as Indonesia has become increasingly urbanized and contains a rapidly expanding middle class. Moreover, there has been a lack of investments in Indonesia's public transportation thus making taxi services an attractive alternative.

Impact of Higher Subsidized Fuel Prices in November 2014


As the Joko Widodo-run government has confirmed that prices of subsidized fuels (gasoline and diesel) are to be raised this month, Blue Bird will most likely increase its taxi fares to offset the higher fuel price. Although there has been no official announcement Blue Bird's taxi fares may be raised by 22 percent in case that the government raises subsidized fuel prices by IDR 3,000 per liter. Due to regulatory procedures Blue Bird cannot immediately implement higher taxi fares. Blue Bird Director Andre Djokosoetono stated that a price hike can only occur one or two months after the Indonesian government has implemented higher fuel prices.
So far in 2014, a total of 19 companies have conducted an IPO on the Indonesia Stock Exchange:


Last Update: 29 Mar 2021
IPOs on the Indonesia Stock Exchange up to 5 November 2014
Company
P: 29 Mar 2021
P: 28 Mar 2021
Gain/Loss
P/E ttm
Yield %
Gain/Loss YTD

Bank Panin Syariah

PNBS
83
82
1.22%
N/A
0.00%
-4.60%

Asuransi Mitra Maparya Tbk.

ASMI
925
930
-0.54%
N/A
0.00%
-6.57%

Bank Ina Perdana Tbk.

BINA
1,560
1,550
0.65%
N/A
0.00%
64.21%

Capitol Nusantara Indonesia Tbk.

CANI
186
186
0.00%
N/A
0.00%
22.37%

Tunas Alfin Tbk.

TALF
310
258
20.16%
N/A
0.00%
13.97%

Bali Towerindo Sentra Tbk.

BALI
700
690
1.45%
N/A
0.00%
-6.04%

Wijaya Karya Beton

WTON
334
344
-2.91%
N/A
0.00%
-20.85%

Graha Layar Prima

BLTZ
4,600
4,650
-1.08%
N/A
0.00%
53.85%

Intermedia Capital Tbk.

MDIA
63
66
-4.55%
N/A
0.00%
3.28%

Eka Sari Lorena Transport

LRNA
180
185
-2.70%
N/A
0.00%
1.69%

Link Net

LINK
3,240
3,200
1.25%
N/A
0.00%
25.10%

Chitose Internasional

CINT
238
244
-2.46%
N/A
0.00%
-6.30%

Magna Finance Tbk.

MGNA
50
50
0.00%
N/A
0.00%
0.00%

Batavia Prosperindo Internasional Tbk.

BPII
7,300
7,300
0.00%
N/A
0.00%
-15.12%

Mitrabara Adiperdana

MBAP
2,810
2,800
0.36%
N/A
0.00%
1.08%

Sitara Propertindo Tbk.

TARA
50
50
0.00%
N/A
0.00%
0.00%

Bank Dinar Indonesia Tbk.

DNAR
196
210
-6.67%
N/A
0.00%
6.52%

Blue Bird Group

BIRD
1,345
1,335
0.75%
N/A
0.00%
-9.73%
Combined Total
24,170
24,130
0.17%
5.80%
Green colour indicates upward movement Red colour indicates downward movement P = price; E = earnings; D = dividend; Yield = D/P "N/A" indicates P/E < 0 (negative earnings) "-" indicates E,D,P or YTD is not available