Tourism in Indonesia: Foreign Visitor Number Rises 8.7% in Jan-Oct 2014
Indonesia welcomed a total of 808,767 foreign tourists in October 2014, up 12.3 percent from the same month last year, according to official data from Statistics Indonesia (BPS). Meanwhile, on a month-to-month basis, foreign tourist arrivals rose 2.2 percent from September 2014. Suryamin, Chief at BPS, said that the highest percentage increases on a month-to-month basis occurred in Adi Sucipto International Airport (Yogyakarta), followed by the Port of Tanjung Priok (Jakarta), and Sultan Syarif Kasim II International Airport (Riau).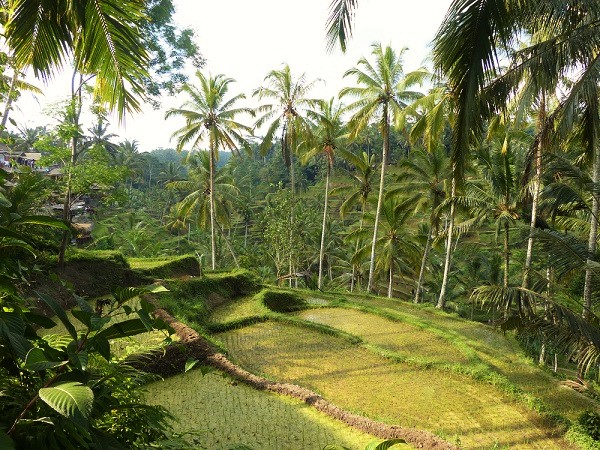 Cumulatively, foreign tourist arrivals reached 7.6 million in the January-October 2014 period, up 8.7 percent from the number of foreign visitors in the same period last year. As usual, most visitors entered Indonesia through the airport on the island of Bali, Indonesia's foremost tourist destination. During the first ten months of 2014 a total of 3.1 million foreigners entered Indonesia in Bali (up 16.8 percent from the same period in 2013).
In terms of nationality, most foreign tourists that visited Indonesia in the January-October 2014 period originated from Singapore (15.3 percent of total number of visitors in the indicated period), followed by Malaysia (13.8 percent), Australia (12.4 percent), and China (11.8 percent).

Main Points of Entry Foreign Tourists:


| | | | | |
| --- | --- | --- | --- | --- |
| Location | October 2013 | October 2014 | Jan - Oct 2013 | Jan - Oct 2014 |
| Ngurah Rai Airport (Bali) | 266,453 | 339,200 | 2,651,938 | 3,096,766 |
| Soekarno-Hatta Airport (Jakarta) | 191,460 | 177,274 | 1,851,986 | 1,875,631 |
| Batam | 103,511 | 126,169 | 1,058,798 | 1,158,698 |
Source: Statistics Indonesia (BPS)


The Indonesian government targets to welcome a total of 9.5 million foreign tourists in 2014. In the long term, this figure should more than double in the next decade as Indonesia targets to attract a similar number of foreign tourists as neighbouring countries Singapore and Malaysia. Recently, Indonesian President Joko Widodo announced that visa requirements for foreign visitors from Australia, China, Japan, South Korea and Russia are to be scrapped from January 2015 in an effort to boost foreign tourist numbers. Although this move would imply that Indonesia misses out on roughly USD $11.3 million per year (as currently USD $35 is charged for a 'visa on arrival'), it is expected to result in an additional 450,000 foreign tourists per year and considering that each tourist spends an average USD $1,200 during his/her holiday in Indonesia, the country will thus gain around USD $540 million in additional foreign exchange per year.

Foreign Tourist Arrivals in Indonesia - 2013-2014:


Month
Tourist Arrivals
2013

Tourist Arrivals
2014
January
614,328
753,079
February
678,415
702,666
March
725,316
765,607
April
646,117
726,332
May
700,708
752,363
June
789,594
851,475
July
717,784
777,210
August
771,009
826,821
September
770,878
791,296
October
719,900
808,767
November
807,422
December
766,966
Total
8,802,129
7,755,616
Source: Statistics Indonesia (BPS)


Foreign Tourist Arrivals in Indonesia - 2007-2014:


2007
2008
2009
2010
2011
2012
2013
2014¹
Foreign Tourists
(in millions)

5.51
6.23
6.32
7.00
7.65
8.04
8.80
9.50
¹ indicates government target
Source: Statistics Indonesia (BPS)