Car Sales Update Indonesia: Car Production Capacity Expanding
Although domestic car sales in Indonesia have again exceeded the psychological level of 100,000 vehicles per month, sales have fallen 12 percent year-on-year (y/y) to 101,801 units in September 2014. In September last year, car sales were heavily supported by the newly-introduced low cost green car (LCGC). Domestic car sales constitute an important indicator to measure consumer confidence and domestic consumption. Domestic consumption accounts for 55 percent of total economic growth in Indonesia.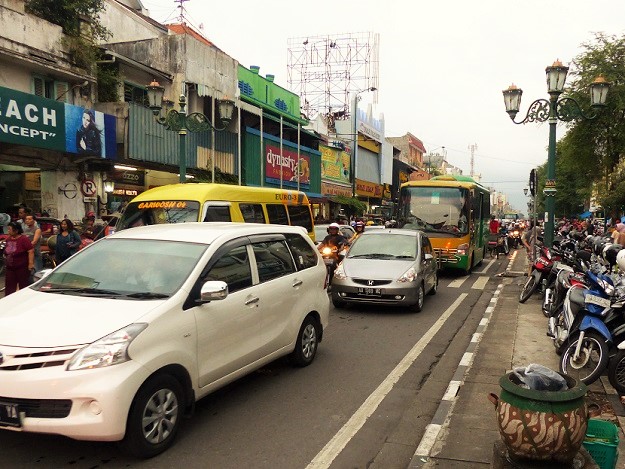 Cumulatively, Indonesian car sales (wholesales) reached 932,000 units in the first nine months of 2014 according to data from the Indonesian Automotive Industry Association (Gaikindo). This is a three percentage point increase from the same period last year (908,000 units). Retail sales grew only 1 percent to 893,000 units over the same period.
In the past two months (July and August 2014) car sales in Indonesia were negatively influenced by several Islamic celebrations (Ramadan and Idul Fitri) resulting in fewer working days and limited distribution channels.
Besides the absence of holidays, September 2014 car sales were also supported by the successful Indonesia International Motor Show (IIMS) 2014 event which was held last month.
Gaikindo official Jongkie Sugiarto said that he is optimistic about car sales in the remainder of the year. Gaikindo targets for 1.25 million sold vehicles in full-year 2014. However, several challenges that have to be faced by the industry this year are the slowing economy, a looming fuel price hike before the year-end (causing accelerated inflation and thereby reducing people's purchasing power), higher minimum wages, and a depreciating rupiah exchange rate (resulting in more expensive imported car components and thus higher car prices).
Meanwhile, Indonesian car production capacity is expected to expand from 1.36 million units per year at end-2013 to 1.9 million units at the end of this year as several car manufacturers have invested in production facilities.
Toyota, sold on the domestic market by Astra International, remains the market leader, commanding a 34 percent market share.

Indonesian Car Sales (CBU):


| | | | |
| --- | --- | --- | --- |
| Month | Sold Cars 2012 | Sold Cars 2013 | Sold Cars 2014 |
| January | 76,427 | 96,718 | 103,565 |
| February | 86,486 | 103,279 | 111,862 |
| March | 87,917 | 95,996 | 113,096 |
| April | 87,144 | 102,257 | 106,056 |
| May | 95,541 | 99,697 | 97,136 |
| June | 101,746 | 104,268 | 110,560 |
| July | 102,511 | 112,178 | 91,395 |
| August | 76,445 | 77,964 | 96,728 |
| September | 102,100 | 115,973 | 101,801 |
| October | 106,754 | 112,039 | |
| November | 103,703 | 111,841 | |
| December | 89,456 | 97,694 | |
| Total | 1,116,230 | 1,229,904 | 932,199 |
2008
2009
2010
2011
2012
2013
2014¹
Indonesian Car Sales
(number of car units)

607,805
486,061
764,710
894,164
1,116,230

1,229,904
1,250,000
Indonesian Exports
(number of car units)
100,982
56,669
85,769
107,932
173,368
170,907
200,000
¹ Gaikindo forecast
Source: Gaikindo