US Investments in Indonesia: American Companies Eager to Invest
A total of 35 American companies are interested to invest a combined USD $61 billion in Indonesia over the next five years according to a survey conducted by the Paramadina Public Policy Institute, the American Chamber of Commerce in Indonesia (AmCham Indonesia), the Indonesian Employers Association (Apindo), and the Indonesian Chamber of Commerce and Industry (Kadin Indonesia). These 35 US companies have already invested a total of USD $65 billion in Indonesia over the period 2004 to 2012.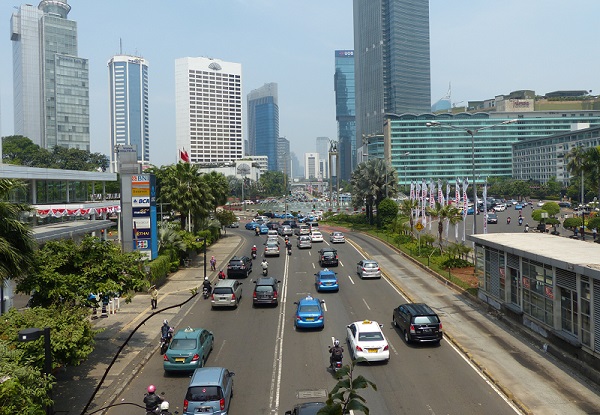 The survey, which was conducted over a period of six months, also showed that there are four main challenges faced by US investors (foreign direct investments) in Indonesia. These are the lack of public consultation, land acquisition for infrastructure projects, rising minimum wages, and the country's complex permitting process.
The survey also presented several recommendations in order to enhance the current investment climate in Indonesia. These recommendations include improved communication (on the topic of future public policy) between the Indonesian government and business stakeholders, government commitment to respect existing contracts, upholding legal certainty, and enhance permitting procedures.
Andrew White, Managing Director of AmCham Indonesia, is optimistic about cooperation with Indonesia's new cabinet as the ministers have displayed an open and proactive attitude toward foreign investors. During the US-Indonesia Investment Summit in Jakarta, White said that US companies are already engaged in several sectors of the Indonesian economy (including natural resources, information technology, consumer goods, health, agriculture and finance). The aforementioned planned USD $61 billion of investments will most likely be invested in the oil & gas sector (USD $10 billion), health (USD $30 billion) and the agriculture, consumer goods, finance and information technology sector (USD $30 billion). However, provided that Indonesia can nurture an improved investment climate, then US investments into Indonesia are expected to rise further.
Myron Brilliant, Executive Vice President and Head of International Affairs at AmCham, said that - despite the fact that the country has become more nationalistic in its stance to natural resources - this sector has been, and will remain, the most interesting investment target for American companies.
Himawan Hariyoga, Deputy Chairman of the Indonesia Investment Coordinating Board (BKPM) said that Indonesia needs investments that entail value-added activities in the natural resources sector, enhances human resource quality, improves the current state of infrastructure, develops green industries, small and medium enterprises, and combats regional inequality by focusing on investments in the eastern region of Indonesia.
Foreign direct investment (FDI) is needed if Indonesia wants to achieve its economic growth targets. Indonesian President Joko Widodo (Jokowi) aims to raise the level of economic growth in Indonesia to +7 percent (year-on-year). Since 2011, however, Indonesia's GDP growth has showed a slowing trend amid global turmoil and internal rebalancing of the economy. In the third quarter of 2014, GDP growth slowed to 5.01 percent (y/y), the slowest quarterly growth pace in five years.
In order to attract more foreign investment Jokowi recently emphasized the importance of creating a simpler licensing system to speed up 'doing business' in Indonesia (including the establishment of a one-roof service).
Several matters that limit Indonesia's economic development are widespread corruption in politics, government institutions and businesses, the lack of quantity and quality infrastructure (giving rise to high logistics costs thus making Indonesian businesses less competitive), weak governance (bureaucracy, large informal sector), and weak legal certainty.

Import & Export Indonesia-USA (in USD billion):


| | | | | | |
| --- | --- | --- | --- | --- | --- |
| | 2010 | 2011 | 2012 | 2013 | 2014¹ |
| Import to USA | 9.3 | 10.7 | 11.5 | 8.9 | 6.2 |
| Export to USA | 13.3 | 15.7 | 14.6 | 15.1 | 11.9 |
¹ forecast
Source: Statistics Indonesia