Footwear & Shoe Industry of Indonesia: Sales Fall in Q3-2014
Domestic sales of footwear in Indonesia declined 20 percent (y/y) to IDR 4.8 trillion (USD $393 million) in the third quarter of 2014 according to data from the Indonesian Footwear Association (Asosiasi Persepatuan Indonesia, abbreviated Aprisindo). Meanwhile, exports of Indonesian footwear declined as well but not as much as domestic sales. In fact, in terms of value, footwear exports increased due to the rupiah exchange rate that has depreciated considerably against the US dollar.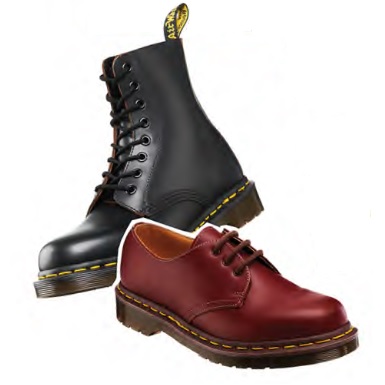 Eddy Widjanarko, Chairman of the Aprisindo, said that there are three factors that caused the plunge of footwear sales in Indonesia. Firstly, several projects have been delayed amid uncertainty brought on by the presidential election and cabinet formation. In uncertain times, consumer spending tends to be limited. Secondly, after the cabinet and new ministers have been appointed, they still need to study and formulate government programs before these programs can be executed, causing a lower money circulation in Southeast Asia's largest economy. Lastly, the weaker rupiah results in lower footwear imports from China as importers make losses.
Regarding prospects of the country's footwear industry in 2015, Widjanarko cannot provide a clear statement yet as the industry is still waiting for the new ministerial programs to be unfold. Stakeholders in the footwear industry and government still need to sit together to discuss new targets, plans and policies.
Marga Singgih, Chairman of Domestic Enterprises Development within the Aprisindo, added that domestic sales of footwear usually fall after the Lebaran celebrations (prior to an during Lebaran people spend more on consumer goods). In the December-January period people will increase spending on footwear again (due to Christmas and New Year celebrations).

General Overview Indonesia's Footwear Industry


The domestic footwear industry of Indonesia is an important asset to the country's manufacturing sector. Indonesia produces footwear (shoes) for several big global brands (triggered by Indonesia's low labour costs), implying that the industry provides many job opportunities for Indonesians and is a vital foreign exchange earner. Investments in Indonesia's footwear industry particularly originate from China and Korea. However, as minimum wages have risen sharply in Indonesia, these businesses may relocate to other Asian countries (for example Vietnam, Cambodia or Myanmar) that offer more competitive labour costs. Another recent trend is that many local footwear manufacturers have relocated from the Greater Jakarta area to East Java where labour costs are still lower. Up to June 2014, a total of 40 local footwear producers have moved away from the Greater Jakarta area (mostly to East Java), while others are still waiting for the necessary permits (to relocate their business).
Indonesia is within the top six of the world's leading footwear exporters. In 2013, it exported USD $3.86 billion worth of footwear (particularly leather footwear). However, due to higher minimum wages, the industry may lose some significance. Being a labour-intensive industry (high degree of manual labour) this industry is highly susceptible to minimum wage adjustments.
Another problem of the footwear industry is the domestic supply of raw materials, most importantly leather and rubber (despite being one of the world's leading natural rubber producers, this commodity needs to be exported first for processing purposes as domestic processing facilities are still lacking).
Amid robust domestic economic growth - giving rise to a rapidly expanding middle class - the footwear industry in Indonesia should have good prospects for the future as domestic demand for shoes will increase. Moreover, being strategically located near the giant economies of China and India, the industry contains large potential for footwear exports.