Fuel Subsidies Indonesia: Central Bank to Hold Extraordinary Meeting
Indonesian President Joko Widodo announced yesterday evening (17/11) that prices of subsidized fuels will be raised by over 30 percent starting from midnight in an effort to reduce state expenses on non-productive matters. Low-octane gasoline (premium) will now cost IDR 8,500 (USD $0.70) per liter, while diesel now costs IDR 7,500 (USD $0.62) per liter. This sudden announcement immediately led to long queues at local gas stations as people still had three hours to enjoy cheaper fuel rates.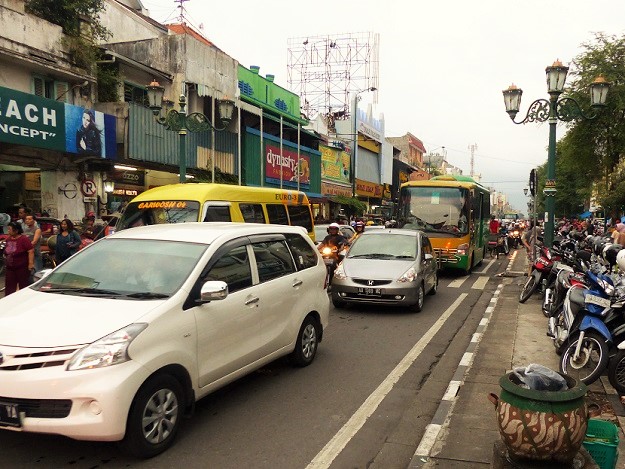 Indonesian Finance Minister Bambang Brodjonegoro stated that the fuel price hike will save IDR 120 trillion (roughly USD $9.8 billion) in the 2015 state budget. These funds can now be reallocated to economic and social development.
However, higher subsidized fuel prices usually trigger accelerated inflation for a period of three months. The central bank of Indonesia (Bank Indonesia) previously estimated that an IDR 2,000 per liter price hike would add about 2.5 percentage points to the country's annual inflation rate. This would imply that year-end inflation may accelerate to about 7.5 percent year-on-year.
Bank Indonesia announced to hold an extraordinary meeting at 3 pm today (18/11) to discuss monetary policy following the fuel price hike. This evening, the institution is expected to release a statement. It may decide to raise its key interest rate (BI rate) in an effort to limit inflationary pressures. Currently, the BI rate is 7.50 percent. After the country's previous fuel price hike - in June 2013 - Bank Indonesia also reacted by raising the BI rate to combat inflation.
The Indonesian rupiah exchange rate reacted positive to the fuel-issue. The currency had appreciated 0.47 percent to IDR 12,148 by 10:35 am local Jakarta time (Bloomberg Dollar Index).
The subsidized fuel price hike is expected to cause a temporary fall in Indonesian car and motorcycle sales as the BI rate may be raised accordingly, thereby making it more expensive for consumers to obtain loans (rising borrowing costs). Moreover, accelerated inflation will curb people's purchasing power as well as consumer confidence. This may lead to the postponing of car and motorcycle purchases (about two-thirds of Indonesian car purchases are financed through a loan). However, global credit rating agency Fitch Ratings said that the decline in sales will be short-lived only as the country's economy remains growing at a robust pace, while new funds (that are saved by raising the subsidized fuel prices) are pumped back into the real economy through more structural programs (for example infrastructure development). Therefore, car players in Indonesia will not face significant risks.