Indonesia's Foreign Exchange Assets Rise to $112 Billion in October
The central bank of Indonesia announced on Friday (07/11) that the country's foreign exchange reserves grew slightly in October 2014. At the end of the month, the reserves stood at USD $112 billion (from USD $111.2 billion at the end of the previous month). The central bank said that these reserves increased mainly on government export receipts in the oil & gas sector, as well as growth of banks' foreign currency deposits at Bank Indonesia. This growth exceeded government external debt payments.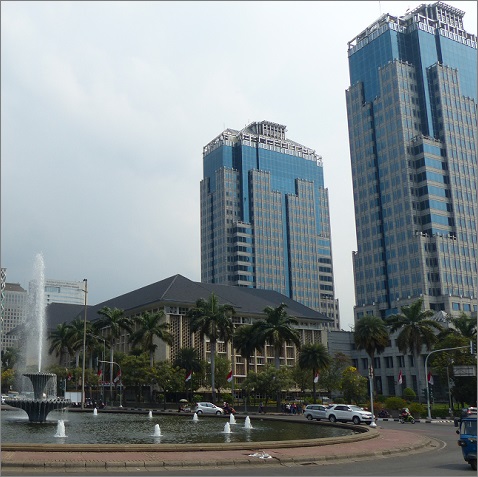 Growth of Indonesian banks' foreign currency savings (stored at the central bank) also exceeded Bank Indonesia's foreign exchange demand used to intervene and stabilize the Indonesian rupiah exchange rate.
Bank Indonesia released a statement on Friday (07/11) which stated that the official reserve assets at end-October adequately cover 6.6 months of imports or 6.4 months of imports and servicing of government external debt repayment. This level is well above the international standards of reserves adequacy at three months of imports. As such, the central bank considers that the growing position of foreign exchange reserves has a positive impact on the country's efforts to strengthen the resilience of the external sector and maintain the nation's economic growth.
The country's foreign exchange assets are expected to improve further after the Indonesian government has increased prices of subsidized fuels this month. The government is expected to implement a 50 percent subsidized fuel price hike in an effort to curb the trade and current account deficits.

Indonesia's Foreign Exchange Reserves 2008-2014:


2008
2009

2010
2011
2012
2013
2014²
Foreign Exchange
Reserves¹

51.6
66.1
96.2
110.1
112.8
99.4
112.0
¹ in billion US dollar
² at end October 2014
Source: Bank Indonesia


Although the US dollar slipped on Friday (07/11) after a solid yet below-expectations October US jobs report, the Indonesian rupiah exchange rate continued to depreciate. In October 2014, 214,000 jobs were added to the US economy (below the forecast of 231,000), and pushed the US unemployment rate to a six-year low of 5.8 percent. However, based on the Bloomberg Dollar Index, the rupiah depreciated 0.25 percent to IDR 12,178 per US dollar on Friday. The main reason for this performance is Indonesia's weaker-than-expected 5.01 percent (y/y) GDP growth result in the third quarter of 2014.
However, Bank Indonesia's benchmark rupiah rate (Jakarta Interbank Spot Dollar Rate, abbreviated JISDOR) appreciated 0.25 percent to IDR 12,149 per US dollar on Friday (07/11).


| Source: Bank Indonesia
–