Inflation Update Indonesia: November Inflation Rises to 6.23% Y/Y
Indonesia's Central Statistics Agency (BPS) announced on Monday (01/12) that the country's inflation figure accelerated to 6.23 percent year-on-year (y/y) in November 2014 (from 6.23 percent y/y in the previous month) due to the impact of higher subsidized fuel prices implemented by the Indonesian government. On 18 November, prices for subsidized fuels (low-octane gasoline and diesel) were raised by more than 30 percent in a bid to reallocate public spending from fuel consumption to productive long-term development.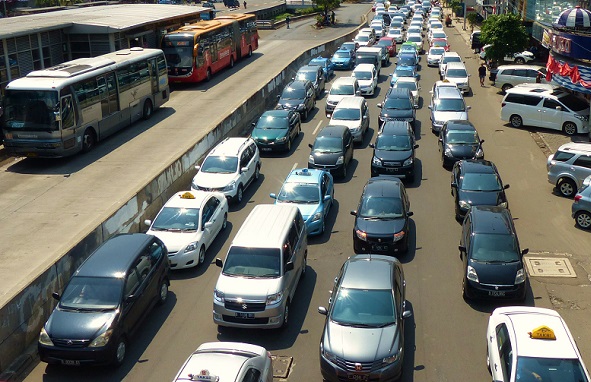 Indonesia's core inflation, which excludes volatile food and fuel prices, rose to 4.21 percent y/y from 4.02 percent y/y in October. On a month-to-month basis (m/m), Indonesian inflation was recorded at 1.5 percent in November, meaning that year-to-date inflation is currently 5.75 percent.
Higher prices for food products and transportation contributed significantly to November's inflation pace. Higher electricity tariffs also accounted for some inflationary pressures.
Earlier, Indonesia's central bank (Bank Indonesia) stated that the country's inflation rate may touch 8 percent (y/y) by the year-end. Meanwhile, Indonesian Finance Minister Bambang Brodjonegoro said that he expects inflation to rise to 7.3 percent y/y by the end of 2014.

Inflation in Indonesia:


Month
Monthly Growth
2013

Monthly Growth
2014

January
1.03%
1.07%
February
0.75%
0.26%
March
0.63%
0.08%
April
-0.10%
-0.02%
May
-0.03%
0.16%
June
1.03%
0.43%
July
3.29%
0.93%
August
1.12%
0.47%
September
-0.35%
0.27%
October
0.09%
0.47%
November
0.12%
1.50%
December
0.55%
Total
8.38%
5.75%
Source: Statistics Indonesia (BPS)


Further Reading:


• Indonesia's Inflation Statistics November 2014
• Analysis of Indonesian Inflation
• Macroeconomic Stability Indonesia: Inflation and GDP Update