Minimum Wages Indonesia: Ahok & Jakarta's Minimum Wage Growth
Acting Jakarta Governor Basuki "Ahok" Tjahaja Purnama said that the minimum provincial wage for Jakarta (Upah Minimum Provinsi) will not exceed IDR 2.7 million (USD $221) in 2015. This new minimum wage would mean a 10.3 percentage point increase from Jakarta's current minimum wage of IDR 2.44 million (USD $200). According to the acting Governor, the new minimum wage would be above the needed salary to have an acceptable standard of living in the capital city of Indonesia (which Ahok puts at IDR 2.53 million or USD $207).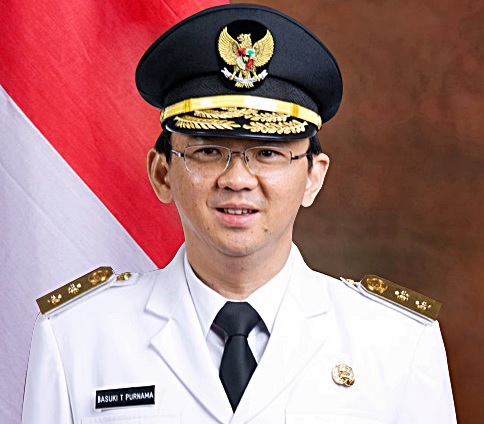 Indonesian workers' trade union earlier demanded a new minimum wage of IDR 3.6 million (USD $293) in the Jakarta province as a subsidized fuel price hike in June 2013 and another looming fuel price before the year-end trigger accelerated inflation, thus diminishing workers' purchasing power. However, such a significant minimum wage hike is unacceptable to Ahok as it would jeopardize financial figures of local businesses. If workers' wages become too high it will result in bankruptcy of companies, layoffs of workers, or companies will simply move to an area where wages are more competitive. Examples of this can be seen in the country's footwear industry. After several minimum wage hikes in recent years, dozens of shoe manufacturers have moved their companies away from the Greater Jakarta region (to East Java or to other ASEAN member states where wages are lower, such as Cambodia or Vietnam).
Fitch Ratings also recently warned about this situation. The global credit rating agency stated that Indonesia needs to ensure that the minimum wage growth is in line with the country's productivity growth in order to safeguard a conducive investment climate and stable future economy.
Debates about the new 2015 minimum wage in Jakarta have been lengthy and bitter as leaders have disagreed about Jakarta's 2015 Decent Living Index (Kebutuhan Hidup Layak Jakarta). This index is updated every year by non-governmental agency Statistics Indonesia (Badan Pusat Statistik) through surveying the basic costs of living (involving 60 essential monthly expenditures) in Jakarta. The result of this index is highly influential in the setting of a new minimum wage as the result forms a recommendation to the Governor. However, several sides claim that this index systematically misrepresents living costs for low-paid workers in Jakarta.
Ahok became acting Governor of Jakarta after Joko Widodo stepped back from this position to pursue a (successful) presidential campaign. Ahok is scheduled to be inaugurated as governor on 18 November 2014. However, Islamic radicals (including the Front Pembela Islam, FPI) are trying to prevent this decision as Ahok - a 'Chinese Christian' - should not lead a Muslim-majority city. Ahok used to be a member of Prabowo Subianto's Gerindra party. However, when this party supported the abolishment of regional elections (regarded a setback for democracy), he left the party, leading to current troubled relations between both sides.

Key Findings:


• Acting Jakarta Governor Ahok aims to limit minimum wage growth in the capital city of Indonesia as a significant minimum wage hike could threaten jobs thus leading to an increased unemployment rate
• The outcome of Jakarta's 2015 Decent Living Index is disputed on claims that it systematically misrepresents living costs for low-paid workers