Sea Toll Road of Indonesia will Reduce Country's Logistics Costs Sharply
The sea toll road, a maritime program initiated by Indonesian President Joko Widodo, may reduce the country's logistics costs by 10 to 15 percent, said Secretary of the Expert Team of the National Logistics System, Nofrisel. Currently, between 18 and 22 percent of companies' production costs in Indonesia are absorbed by logistics costs, particularly due to expensive transportation costs, hence seriously reducing competitiveness of Indonesian companies. In peer regional countries this figure is below ten percent.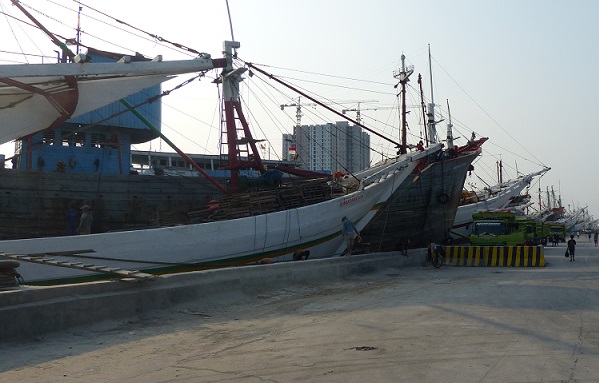 Nofrisel added that national logistics costs account for 26 percent of the country's gross domestic product (GDP), thus placing Indonesia on rank 53 in the World Bank's 'Logistics Performance Index and its Indicators' and lagging behind regional markets such as Singapore (5th), Malaysia (25th), Thailand (35th), and Vietnam (48th).
One of the targets of President Widodo (popularly known as Jokowi) is to turn Indonesia into a global maritime force. Currently, big ships are only using Indonesian waters to pass through to major hubs in Singapore, Japan or Australia. Widodo aims to establish an international hub for sea trade in Indonesia. Being strategically located between Australia, the Far East and Central Asia, Indonesia is considered to have great potential to become a world maritime axis. One of the first steps to achieve this ambitious target is to enhance domestic maritime connectivity. Therefore, the Indonesian government plans to develop or modernize 24 sea ports. A total of 11 major and feeder ports will be renovated to handle increased passenger traffic between the western and eastern part of Indonesia. The remaining 13 ports will be designed to handle cargo. The next step would be that industrial development occurs close to these ports.
Ahead of implementation of the ASEAN Economic Community (AEC) in late 2015 it is important for Indonesian products to become more competitive on the international market. The AEC is designed to have the following key characteristics:
• a single market and production base
• a highly competitive economic region
• a region of equitable economic development
• a region fully integrated into the global economy.