'Working Cabinet' of Joko Widodo; Analysis of Indonesia's New Cabinet
The new cabinet of Indonesia, which had been announced by Indonesian President Joko Widodo on Sunday (27/10), will be inaugurated this morning at 10:30 am local Jakarta time zone, followed by a plenary cabinet meeting at 14:00 pm. Reactions from people and markets are mixed. Although it is positive that the cabinet includes several professional technocrats (contrary to political party politicians) on key positions such as the Finance Ministry and the Coordinating Ministry for Economics, there is criticism on the 'reformist nature' of the cabinet.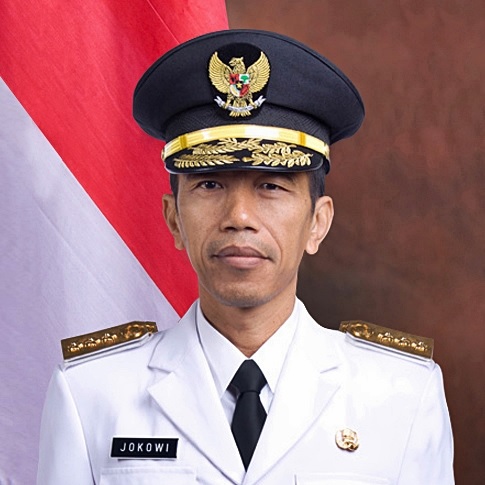 During (and after) his presidential campaign, Joko Widodo had repeatedly emphasized that he would not exchange ministerial positions in return for political support and instead seek to form a cabinet characterized by professionalism. However, after seeing the composition of his cabinet there is some room to question Widodo's promise.
People, businesses and other institutions have high hopes for both the new cabinet and President. Widodo, often referred to as Jokowi, forms a clear break with Indonesia's political past as he does not come from the ranks of the country's traditional elite or the military. Therefore, the people and market also expect to see a clear break with other 'traditions' in Southeast Asia's largest economy. These 'traditions' include the weak state of the country's infrastructure, corruption, bureaucracy, overdependence on raw commodity exports, underdeveloped industries, poverty eradication, healthcare, and fiscal weaknesses (for example costly energy subsidies).
The market welcomed the names of Sofyan Djalil as Coordinating Minister for Economics and Bambang Brodjonegoro as the new Finance Minister. Both men have a long academic career as well as experience in politics. Djalil had been State-Owned Enterprises Minister in the first cabinet of former President Susilo Bambang Yudhoyono (SBY), while Brodjonegoro was Deputy Finance Minister in SBY's second term. These two men have a lot of work ahead of them as the economy of Indonesia has been slowing since 2011. Economic growth in the second quarter of 2014 slowed to 5.12 percent (y/y), the slowest quarterly growth pace in five years.
It is also interesting to note that - for the first time in history - Indonesia has a female Foreign Affairs Minister. Widodo appointed Retno Marsudi, a career diplomat and former Ambassador to the Netherlands, Australia, Norway and Iceland to this ministerial position. She is considered to possess good diplomatic skills required to foster good international relations.
However, despite Jokowi's promise for a 'professional' cabinet (meaning the inclusion of technocrats), there are actually quite some ministers that are affiliated to a political party (or have close ties to senior party officials). Furthermore the new cabinet also includes several CEOs and businessmen. On the other hand it needs to be remembered that it is impossible to create a cabinet that is completely independent from political and corporate forces as Jokowi needs to obtain support, particularly as he is facing a majority-opposition in the parliament.
Criticism emerged as Puan Maharani (daughter of PDI-P Chairwoman and former Indonesian President Megawati Sukarnoputri) was appointed Minister for Human Development and Culture, while Rini Soemarno was appointed as Minister for State-Owned Enterprises. Having supported Jokowi during the presidential election it has often been speculated that Megawati Sukarnoputri has a major influence on Jokowi's vision and decision-making. Appointing Maharani and Soemarno as ministers in his cabinet, Jokowi seems to have returned a favour to Sukarnoputri. It is highly doubted that Maharani has the competence and background to run a ministry, while Soemarno is reportedly also close to Sukarnoputri (Soemarno was minister during the Sukarnoputri administration and is the daughter of former Bank Indonesia Governor Soemarno, a confidant of former Indonesian president Sukarno who is father of Megawati Sukarnoputri). Moreover, Soemarno was once questioned by the country's Corruption Eradication Commission (KPK) in an investigation related to the Bank Indonesia Liquidity Assistance (BLBI) case.
New Defense Minister Ryamizard Ryacudu is also (reportedly) close to Sukarnoputri. However, Ryacudu, a former Army chief of staff, has an alleged checkered human rights record due to his involvement in military missions in East Timor as well as in Aceh and Papua.
Another controversial figure in Jokowi's new cabinet is Susi Pudjiastuti as Minister for Maritime Affairs and Fisheries. Pudjiastuti, who owns a charter airline and lobster business, clearly lacks a solid educational background (she is a senior high school dropout) as well as a strong maritime background. It is remarkable that Jokowi has appointed her on this position as the new president stated repeatedly that development of the country's maritime sector is one of his main concerns. As such, the appointment of a professional technocrat on this position would have made more sense. However, there is another ministry that also deals with maritime affairs (Ministry for Maritime Affairs). For this position Jokowi appointed Indroyono Soesilo (who earned a PhD in geologic remote sensing at the University of Iowa, USA, and has ample experience in governance as well as international organizations).
Lastly, Rahmat Gobel (owner of the Panasonic Gobel Group) has been appointed as the new Trade Minister. Gobel, reportedly, has close relations to the controversial Bakrie Group (which is currently coping with financial and tax problems). This move could therefore be seen as a political compromise as Aburizal Bakrie is the current Chairman of Golkar, the second-largest political party in Indonesia (which joined defeated presidential candidate Prabowo Subianto's Merah-Putih coalition).
The benchmark stock index of Indonesia (Jakarta Composite Index) fell shortly after opening on Monday morning (27/10). By 10:30 am local Jakarta time zone, it had declined 0.23 percent to 5,061.23 points, evidencing the market's lukewarm feelings toward the new cabinet: the market is not disappointed by the composition of the new cabinet but also not that enthusiastic as it contains few names that can be regarded as people with original and reform-minded ideas.
The Indonesian rupiah exchange rate managed to appreciate 0.15 percent to IDR 12,051 per US dollar by the same time (based on the Bloomberg Dollar Index), possibly on expectation that the fuel subsidy issue will be dealt with soon. Previously, it had been reported that Jokowi wants to raise prices of subsidized fuels (gasoline and diesel) by 50 percent (IDR 3,000) per liter in November in a bid to free-up public funds for economic and social development, and to curb the country's wide current account deficit.

Cabinet of Indonesia (2014-2019)


| | |
| --- | --- |
| President | Joko Widodo |
| Vice President | Jusuf Kalla |
Ministries


| | |
| --- | --- |
| Political, Legal and Security Affairs | Tedjo Edy Purdjianto |
| Economy | Sofyan Djalil |
| Human Development and Culture | Puan Maharani |
| State Secretary | Pratikno |
| Home Affairs | Tjahjo Kumolo |
| Foreign Affairs | Retno Lestari Priansari Marsudi |
| Defense | Ryamizard Ryacudu |
| Justice and Human Rights | Yasonna H. Laoly |
| Finance | Bambang Brodjonegoro |
| Energy and Mineral Resources | Sudirman Said |
| Industry | Saleh Husin |
| Trade | Rahmat Gobel |
| Agriculture | Amran Sulaiman |
| Forestry and Environment | Siti Nurbaya |
| Transportation | Ignatius Jonan |
| Fishery and Maritime | Susi Pudjiastuti |
| Manpower and Transmigration | Hanif Dhakiri |
| Maritime Affairs | Indroyono Soesilo |
| Health | Nila F. Moeloek |
| Education and Culture | Anies Baswedan |
| Social Affairs | Khofifah Indar Parawansa |
| Religious Affairs  | Lukman Hakim Saifuddin |
| Tourism | Arief Yahya |
| Communication and Information | Rudiantara |
| Research and Technology | M. Nasir |
| Cooperatives and Small & Medium Enterprises | Anak Agung Gede Ngurah Puspayoga |
| Land & Spacial Planning | Ferry Mursyidan Baldan |
| Woman Empowerment & Children Protection | Yohana S. Yambise |
| State Administrative Reform | Yuddy Chrisnandi |
| Development of Disadvantaged Regions | Marwan Jafar |
| National Development Planning | Andrinof Chaniago |
| State-Owned Enterprises | Rini M. Soemarno |
| Public Works & Housing | Basuki Hadimuljono |
| Youth and Sports Affairs | Imam Nahrawi |