Indonesia's Fuel Subsidy Issue: Joko Widodo to Raise Fuel Prices in 2014?
Indonesian newspaper Investor Daily reported in today's edition (11/09) that Joko Widodo (who will become Indonesia's 7th president on 20 October 2014) plans to raise prices of subsidized fuel in November or December 2014. Reportedly, the price of gasoline (premium) will be raised by IDR 1,000 (USD $0.08) to IDR 7,500 (USD $0.64) per liter and the price of diesel (solar) by IDR 1,000 as well to become IDR 6,500 (USD $0.55) per liter. Meanwhile Widodo will enhance the social safety net to protect the poor.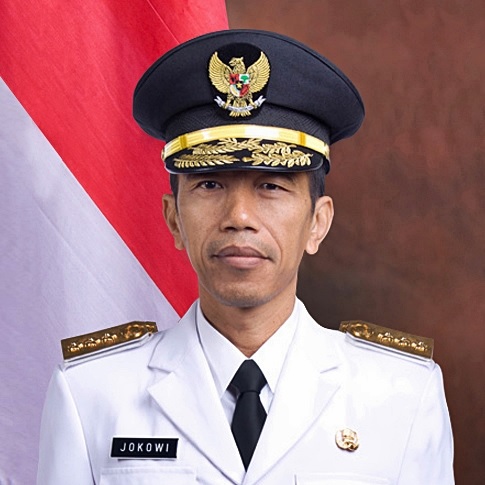 As an increase in energy prices always results in inflationary pressures, the poorer segments of Indonesian society are vulnerable. With a large portion of Indonesians living just above the poverty line, the country runs the risk of seeing poverty numbers escalate after a fuel price hike. Therefore, Joko Widodo, popularly known as Jokowi, will improve the country's social safety net in an attempt to support the poorer segments of society. However, such government support will not be in the form of direct cash assistance (bantuan langsung tunai), but rather in the form of improving access of the poor to healthcare (Kartu Sehat Program), education (Kartu Pintar Program) and transportation.
The main reason why the Jokowi administration (2014-2019) feels the need to wind down generous energy subsidies is to improve the government's fiscal balance sheets. Expensive oil imports (triggered by continuously rising domestic fuel demand) is partly responsible for the country's wide current account deficit (which places pressure on the performance of the Indonesian rupiah exchange rate and makes the country severely vulnerable in times of global uncertainty as capital outflows emerge due to a lack of investors' confidence in the financial fundamentals of the country). Statistics Indonesia announced last month that the country's current account deficit widened to USD $9.1 billion, or, 4.27 percent of the country's gross domestic product (GDP) in the second quarter of 2014, a widening that was larger than initially forecast. The country's central bank (Bank Indonesia) targets to keep the current account deficit below the three percent of GDP mark; a level which is generally considered as sustainable.
In the past decade the government's energy subsidies, particularly fuel subsidies, have accelerated sharply (see table below). In the Revised State Budget of 2015 (RAPBN 2015), prepared by the Susilo Bambang Yudhoyono administration, the government allocated IDR 291.1 trillion (USD $24.7 billion) to fuel subsidies. This figure is equal to 14.4 percent of total planned government spending in 2015. In a reaction to this allocation, Jokowi said it is too high and the government's energy subsidies policy needs to be reformed. By reducing energy subsidies, Jokowi intends to use the available funds on infrastructure development, poverty eradication, pro-farmer policies (for example providing seeds and pesticides to farmers) and providing cheap diesel to fishermen.

Indonesian Energy Subsidies:


| | | |
| --- | --- | --- |
| Year | Fuel Subsidies | Electricity Subsidies |
| 2015 | 291.1 | 72.4 |
| 2014 | 246.5 | 103.8 |
| 2013 | 210.0 | 99.9 |
| 2012 | 211.9 | 94.6 |
| 2011 | 165.2 | 90.4 |
| 2010 | 82.4 | 57.6 |
| 2009 | 45.0 | 49.5 |
| 2008 | 139.1 | 83.9 |
| 2007 | 83.8 | 33.1 |
| 2006 | 64.2 | 30.4 |
| 2005 | 95.6 | 8.9 |
| 2004 | 69.0 | 2.3 |
in trillion rupiah


Previously, Indonesian Finance Minister Chatib Basri said that, if subsidized fuel prices are raised by IDR 1,000 per liter, then it will save the government roughly IDR 48 trillion (USD $4.1 billion). However, for every IDR 1,000 per liter fuel price increase, inflation is expected to rise 1.2 percent and it will take about three months before such a shock has eased.