Indonesia Needs to Focus on Internet Development to Boost GDP Growth
The new cabinet of Joko Widodo is advised to further develop Indonesia's Internet industry as enhanced Internet connectivity across the vast archipelago will result in higher economic growth. Internet has become such a vital communication channel in governance, business and private lives that a direct link to economic growth is detectable. Recently, an official at Indonesia's Development Planning Agency (Bappenas) said that with every ten percent growth in number of Internet users, the economy expands by an additional 1.2-1.4 percent.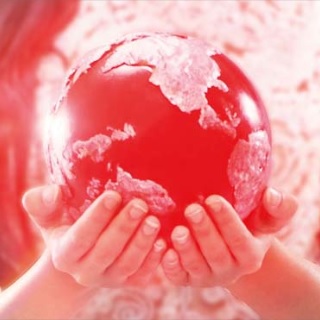 Semuel Pangerapan, Chairman of the Association of Indonesian Internet Providers (APJI), estimates that, provided the government and private sector put effort (and money) to develop the country's Internet industry, the contribution of Internet services to Indonesia's gross domestic product (GDP) should reach USD $26 billion (equivalent to 2.8 percent of GDP) by 2016. This estimation is based on the assumption that the number of Indonesian Internet users will reach 120 million in 2016 from 71.2 million Internet users at the end of 2013.
The internet penetration rate in Indonesia stood at 28 percent (a low figure compared to regional peers) at the end of 2013, implying that there is still ample room for growth in the country's Internet industry as well as Internet-related businesses (for example online shopping). The APJI hopes that this this figure can be raised to 80 percent by 2019 through government programs. The government recently said that it aims to start six priority programs during the Joko Widodo administration (2014-2019) but needs private sector involvement as the government has a limited budget for development of the information and technology sector.
The newly appointed Minister of Communications and Information Rudiantara confirmed that one of his main tasks is to provide better and faster Internet across Indonesia, although he also said that it is hard to wipe out regional inequality in terms of Internet quality and connectivity. Some parts of Indonesia (particularly in the more developed western part of the country) will have better Internet connectivity than others as each region presents unique challenges. Indonesia is characterized by a relatively high degree of regional inequality in terms of income distribution, population numbers, economic activity, as well as politics in that the eastern part lags behind the dominating western part of the country. As a result of this inequality, Internet service prices in the eastern part are much more expensive than in the western part (particularly compared to Java).
Generally, the market welcomed Rudiantara as Indonesia's new Communication and Information Minister as he is regarded a professional with sufficient experience in the country's telecommunications sector (having had high positions at XL Axiata, Telkom, Indosat, and Telkomsel) and thus understands the importance of enhanced Internet development.
Earlier this month Akamai Technologies Inc, an America-based Internet content delivery network, released a report that places Indonesia among the world's weakest regions in terms of average Internet connection speed (2.5 Mbps).

Key Points:


• With a relatively low Internet penetration rate and weak average Internet connection speed, Indonesia's Internet industry is in need of further development
• An improved domestic Internet industry will have a positive effect on GDP growth and Internet-related businesses
• The highest Internet usage density of Indonesia is found in the western part of the country (Java, Bali and Sumatra) where telecommunication infrastructure is much more developed than in other (eastern) regions
• The market is positive about the appointment of Rudiantara as new Minister of Communication and Information in Joko Widodo's cabinet (2014-2019)

Further Reading:


• Business Opportunities in Indonesia: Online Shopping Gains Popularity
• Internet in Indonesia: Internet Connection Speed Remains Weak
• Indonesian Government Needs Private Sector for Faster Internet Connectivity
• Internet Penetration in Indonesia: Rising but Slower than Wanted