Tender for Construction Terminal 2 and 3 of the Kalibaru New Priok Harbour
PSA International (the Port of Singapore Authority) is one of the participants in the tender - organized by PT Pelindo II - for the construction of terminal two and three of the Kalibaru New Priok harbour in North Jakarta. According to the Director of Pelindo II, RJ Lino, there are 18 participants in the tender, of which the winner will probably be announced in September 2013. Companies can either opt to join the tender for the construction of both terminals, or, one of the two terminals.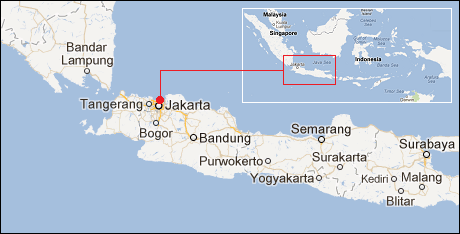 The construction of a new port - an extension of Indonesia's busiest port, Tanjung Priok - is one of the biggest public projects currently in development in Indonesia. The Tanjung Priok harbor in North Jakarta which handles more than half of total goods that are exported from or imported to Indonesia has however become overloaded over the years. The New Priok project will bring Indonesia's port facilities on par with other world-class ports. It will significantly strengthen Indonesia's logistics chain, thus implying a better environment for trade and other businesses. Developer and operator of this mega-project is state-owned enterprise Pelindo II.
For the full description of the Kalibaru New Priok Harbour continue reading here