Bank Indonesia Expects Inflation at 8% after Subsidized Fuel Price Hike
According to the central bank of Indonesia, inflation may reach around 8 percent (year-on-year) by the end of 2014 as a result of the higher subsidized fuel prices. In the early hours of Tuesday (18/11), subsidized fuel prices (gasoline and diesel) were raised by more than 30 percent in an attempt to reallocate government funds to more productive sectors as well as to curb the country's wide current account deficit. Peaks in Indonesia's inflation usually correlate with administered price adjustments.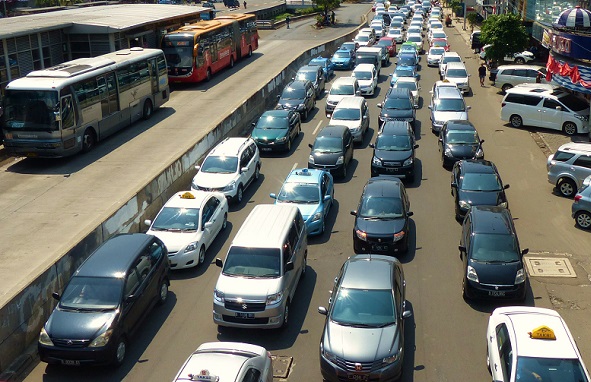 Although Indonesia's central bank (Bank Indonesia) is supportive of the higher subsidized fuel prices and believes that this is the correct move to make the Indonesian economy healthier, inflation will accelerate and exceed both Bank Indonesia's and the government's inflation targets. Previously, Bank Indonesia held an inflation target of between 3.5 and 5.5 percent for 2014. However, the IDR 2,000 per liter fuel price hike will add another 2.5 percent. Usually, higher prices of subsidized fuel cause additional inflationary pressures for a period of three months. This trend was also seen after the government raised subsidized fuel prices in June 2013.

Inflation in Indonesia:


Month
Monthly Growth
2013

Monthly Growth
2014

January
1.03%
1.07%
February
0.75%
0.26%
March
0.63%
0.08%
April
-0.10%
-0.02%
May
-0.03%
0.16%
June
1.03%
0.43%
July
3.29%
0.93%
August
1.12%
0.47%
September
-0.35%
0.27%
October
0.09%
0.47%
November
0.12%
December
0.55%
Total
8.38%
4.19%
Source: Statistics Indonesia (BPS)

Deputy Governor of Bank Indonesia Mirza Adityaswara said that (public) transportation costs (in cities and between cities) will rise sharply and is the foremost factor that causes accelerated inflation in Southeast Asia's largest economy. Therefore the Transportation Ministry instructed that tariffs for public transportation between cities and provinces cannot be raised by more than ten percent.
Indonesian Finance Minister Bambang Brodjonegoro believes that Indonesia's 2014 inflation can be kept in the range of 7.3 to 7.5 percent as he projects an additional 2 percent of inflation (triggered by the higher fuel prices) on top of the government's earlier inflation outlook (5.3 percent y/y) as set in the revised 2014 State Budget. The minister added that the inflationary effects of the subsidized fuel price hike will still be felt in the first two months of 2015.
As accelerated inflation can push millions of Indonesians who live just above the poverty line (back) into poverty, the government has prepared several programs to support the poorer Indonesian households. One week prior to the subsidized fuel price hike Indonesian President Joko Widodo launched the Indonesian Health Card (Kartu Indonesia Sehat, or KIS), the Indonesian Smart Card (Kartu Indonesia Pintar, or KIP) and the Indonesian Prosperous Card (Kartu Keluarga Sejahtera, or KKS). Through these programs, poor households will have better access to healthcare and education. Moreover, it helps to safeguard their purchasing power.
Secondly, as mentioned above, the government set a price increase limit of ten percent to tariffs of public transportation between cities and provinces. In return, the government will provide fiscal incentives to bus operators. The Transportation Ministry has, however, no control over tariffs of inner city bus lines. This issue should be addressed by local administrations (but the government will coordinate this issue with the local administrations).
Bank Indonesia immediately responded to the fuel price hike by raising its key interest rate (BI rate) by 25 basis points to 7.75 percent. It was the first time in 12 months that the institution altered its BI rate.