Indonesia's Balance of Payments (BoP) Improves in Q3-2014
The balance of payments (BoP) of Indonesia, the widest measure of Indonesia's financial balance with the rest of the world (encompassing all transactions between the country's residents and non-residents involving goods, services and income), hit a surplus of USD $6.5 billion in the third quarter of 2014, up from the USD $4.3 billion surplus in the previous quarter. The surplus of USD $13.7 billion in the Q3-2014 financial and capital account offset the USD $6.84 billion current account deficit.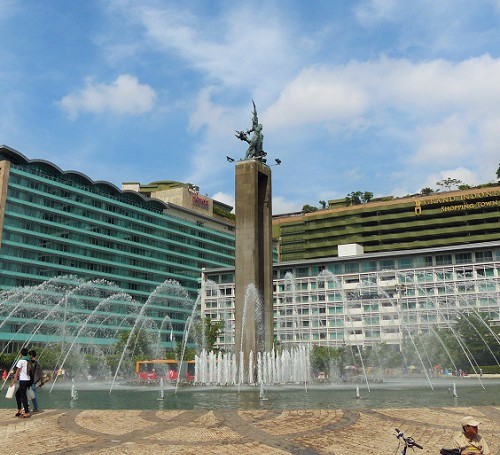 Investors are positive about the economic prospects of Indonesia and have confidence in President Joko Widodo's ability to boost economic growth through structural reforms, evidenced by capital inflows (including foreign direct investment) in the third quarter, resulting in the capital and financial surplus at USD $13.7 billion. Growth of portfolio investment inflows, however, slowed due to weaker global and domestic sentiments, while placement of domestic private sector's deposits abroad increased. Although high at USD $13.7 billion, the capital and financial account surplus was lower than the USD $14.3 billion surplus in the second quarter of 2014.
Indonesia's current account deficit eased to USD $6.84 billion (equivalent to 3.07 percent of the country's gross domestic product) in the third quarter of 2014.
For the last quarter of 2014, the central bank of Indonesia (Bank Indonesia) expects that the improvements in the country's BoP and current account deficit will continue amid the global economic recovery (boosting Indonesian exports), while imports may decline amid reduced demand brought about by the slowing economic growth pace of Indonesia. Regarding the capital and financial account, foreign capital inflows are expected to remain positive but less intense due to several international and domestic negative sentiments (for example the looming Federal Reserve's normalization policy). This has caused foreign selling of Indonesian stocks in the third quarter, but this was offset by increased foreign holdings of government securities (SUN) and Bank Indonesia Certificates (SBI).
Read Bank Indonesia's Balance of Payments Data